"The digital economy runs in the cloud"
Published on 01/06/2017 in News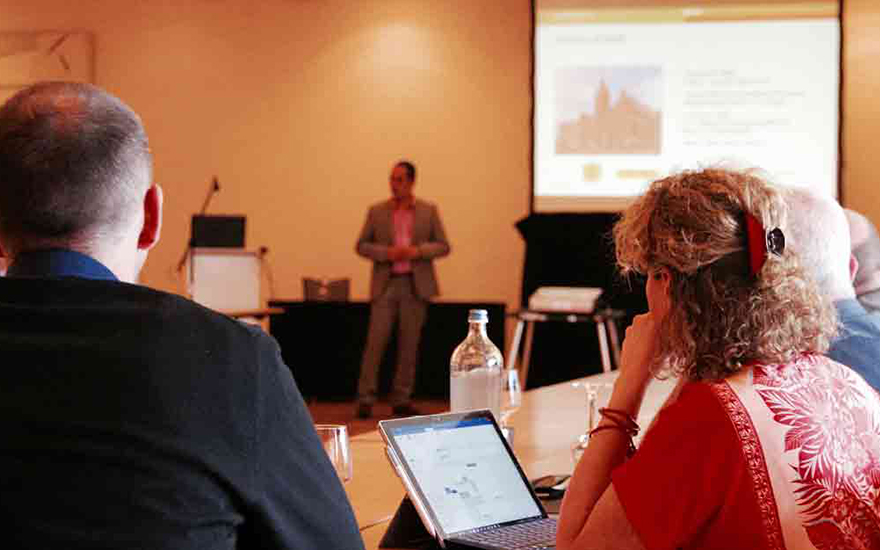 Everything on premises? Most companies have abandoned that idea by now. They look for the most suitable solution for each individual need. Fabrice Feyten, Product Line Manager Cloud Solutions at Proximus, explains the hybrid model.
"The cloud has been mainstream for a while now. Proximus is zeroing in on this, too. We use a hybrid and modular strategy with applications at the centre. We don't believe in the cloud for its own sake. A hybrid approach gives you the possibility of choosing the most suitable solution in each case, depending on the specific requirements of the business – and the concrete need for a certain application."
Multicloud
"Even today, companies still often choose on premises, mainly for business-critical applications. For other needs, they are more likely to go for managed IaaS services and Software as a Service, among other things. The use of the cloud is evolving. For instance, there is a lot of interest in developing new applications and innovating (more quickly) in the cloud. This brings us to the multicloud, where companies go in search of a solution to connect all these different clouds (on premises, service provider, public) with one another. At Proximus we have developed the cloud connectivity portfolio for this purpose."
"Belgium perhaps adopts a slightly more wait-and-see attitude when it comes to the cloud. Belgian companies tend to be more conservative. They are somewhat slower to adopt it. The Scandinavian countries are taking the lead, along with the United States. However that might be, we live in a digital economy today, based on applications and on business processes that are more and more in the cloud."
SME seeks simplicity
"In the Belgian market, the main difference is between big companies and SMEs. Most big companies clearly opt for a hybrid model and now work with different types of cloud, adopting various solutions (IaaS, PaaS, SaaS, etc.). Belgian SMEs are more in need of a simple solution to switch all their applications to the cloud. We met this demand with the Proximus "SME in the cloud" solution."
Want to find out more?
At a Beltug study day, four companies set out their vision of the data center and the cloud.