Webtool records traffic on and around the Brussels ring road
Published on 15/09/2017 in News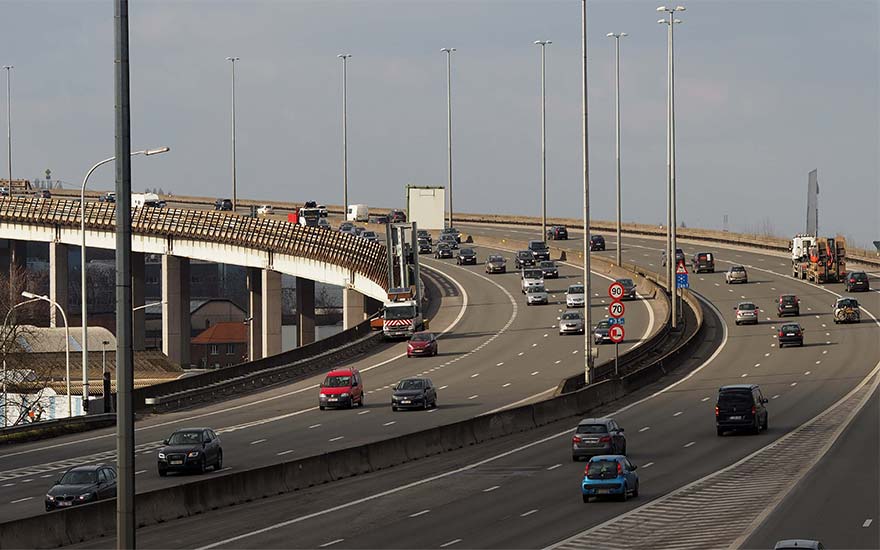 Since 1 September 2017, 19 municipal authorities on the Flemish Fringe and the Flemish Department of Mobility and Public Works have been retrieving traffic data via a Be-Mobile webtool. This information is important for Flemish Brabant for the redevelopment of the Brussels ring road.
Discover all mobility solutions
The Flemish Government is to redevelop the Brussels ring road from Zaventem to Groot-Bijgaarden. To this end, it wants to collect as much data as possible about the traffic flows on the main and secondary road network. The cut-through traffic can be examined via the authorities of 19 communes, because it is important to obtain a true picture of the traffic situation.
Detecting bottlenecks
To collect these data, the government is to call on a Be-Mobile web tool. The Proximus subsidiary – and smart mobility specialist – gathers the necessary data from sat navs, smartphones and fleet systems in vehicles. These data will be used for:
Analyses of cut-through traffic with road traffic departure and arrival points per selected location
Journey times and bottlenecks on traffic routes
Images of the road capacity utilization.
With the help of the tool, tests can be carried out to see what impact a traffic management action would have. This makes it possible to look at whether cut-through traffic would take a different route because it is barred in a given location.
Participating communes
The 19 communes that are participating in the project are all in the busy, frequently congested area of the Flemish Fringe: Dilbeek, Asse, Wemmel, Merchtem, Opwijk, Meise, Grimbergen, Zemst, Vilvoorde, Steenokkerzeel, Machelen, Zaventem, Kortenberg, Kraainem, Wezembeek-Oppem, Tervuren, Huldenberg, Overijse and Hoeilaart.

Discover all mobility solutions
One
One magazine is the Proximus B2B magazine for CIOs and IT professionals in large and medium-sized organisations.
Other articles of One