Digital first strengthens market position
Published on 27/12/2019 in Customer Stories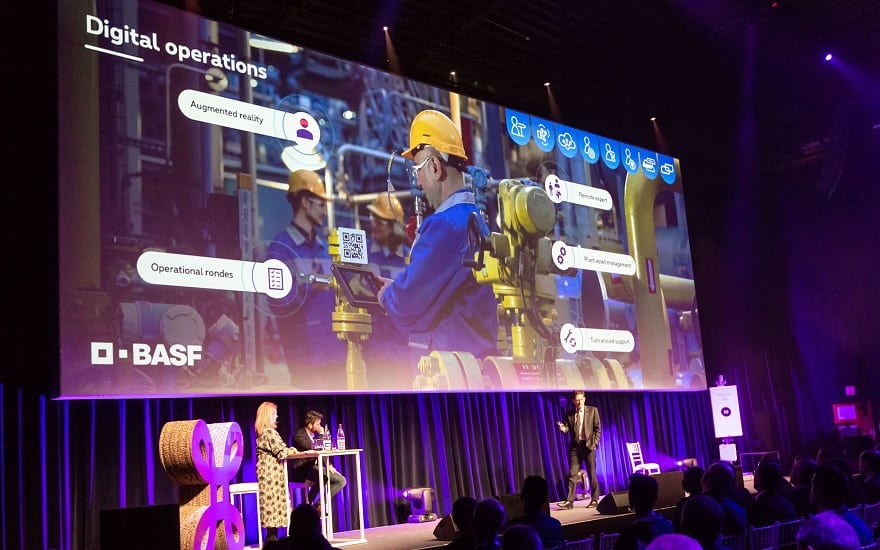 At BASF in Antwerp, Industry 4.0 covers two hundred projects. The company is developing an innovative and digital mindset, with leading roles for big data, IoT and drones. "This way, we are strengthening our position as market leader."
BASF runs a 600 hectare site in Antwerp. This is known as a Verbund site: a complex of fifty interlinked plants that create value. Antwerp is BASF's biggest site after the head office in Germany. "Size matters when we're talking about connectivity," says Philip Buskens, VP Verbund Site Development at BASF. "We need network cover on a site that covers six square kilometers. That's as big as Antwerp city center."
What is the Internet of Things and are you ready for it?
Digitalization
Digitalization offers a great opportunity for BASF. "Not just in production and logistics," says Philip, "but also when developing totally new business models." The first studies on using the opportunities offered by Industry 4.0 took place in 2015. A team of fifteen full-time staff have been working on subjects such as digitalization, innovation in maintenance, data analysis, IoT and the use of drones in Antwerp for two years now.
Today we use more and more drones equipped with infrared cameras to inspect our storage tanks. Step by step we want to avoid avoid entering restricted spaces.
Philip Buskens, VP Verbund Site Development at BASF
Saving time
There is no lack of examples. For instance, in order to organize a plant maintenance shutdown, you needed everybody's signature on paper. Today that paper-based procedure has mainly been replaced by a digital workflow, saving a huge amount of time throughout process.
Digitalization is also replacing manual inspection. "Nowadays we use a lot of sensors in combination with a mobile data connection. The sensors indicate the position of valves in an installation for instance, whereas in the past we needed to inspect manually. The sensors can also indicate the location of a machine or a certain component. On a site like ours, that can be particularly handy."
BASF now also uses sensors in the insulation layer of pipelines. That makes it possible to detect any corrosion that may be occurring in the pipes at an early stage. In the past, damage to the pipes only became visible later on.
Drones and autonomous vehicles
Even more spectacular is the use of drones, among other things for inspection tasks. "The walls of storage tanks are susceptible to wear and tear," Philip explains. "To check the thickness of the walls, we had to put up scaffolding and carry out the inspections manually. These days we use drones equipped with infrared cameras that send through images." Autonomous vehicles drive around the BASF site in Germany, too: large, driverless tankers. This traffic is monitored from a distance in a control room, via real-time video. "Needless to say, a stable mobile data connection is essential for all these applications," Philip concludes.
Want to find out more about what the Internet of Things makes possible?
Philip Buskens, VP Verbund Site Development at BASF, was one of the guest speakers at the Proximus ThinkThings event. This event focused on the possibilities of IoT and analytics.