Mobile Health at AZ Groeninge Hospital: Cardio@Home & FibriCheck
Published on 09/05/2018 in Customer Stories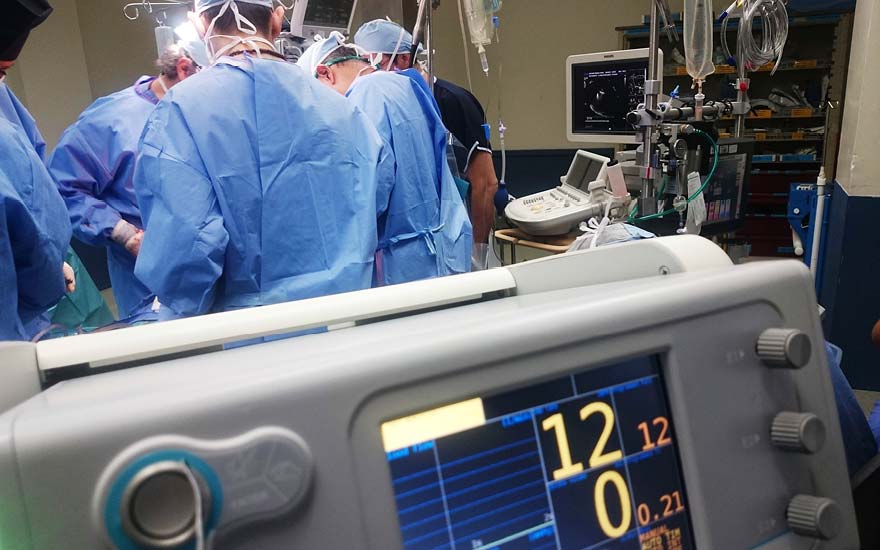 The AZ Groeninge Hospital pays particular attention to the quality of its care provision. This is demonstrated by the 285 clinical studies that are permanently underway, as well as the countless innovative mobile health projects, such as Cardio@home and FibriCheck.
Cardio@home
In 2005, a heart failure center was set up at the AZ Groeninge. This medical support program outside the hospital makes it possible to assist patients with a whole team. In 2008, at the request of the RIZIV/INAMI (Belgian national health insurance institute), a telemonitoring project was started up. At the time, patients could pass on data from their digital weighing scales and blood pressure monitors manually via an internet platform. "Here we were striving for two crucial elements: the preventative aspect for the patient and a reduction in the financial consequences of this illness, which affects over 230,000 Belgians today," Ivan Elegeert explains.

By involving patients in their medical process, we guarantee better results.

-Ivan Elegeert, Head of the Medical Cardiology Service
In 2016, Health Minister Maggie De Block launched a call for projects in the field of digital health apps. It was the ideal moment for the AZ Groeninge to present its Cardio@home program: the digital successor to telemonitoring. The aim is to bring down the number of readmissions of patients with heart failure after hospitalization by:
providing coaching after they have been discharged from the hospital;
following up parameters from a distance via telemonitoring;
streamlining high-quality cooperation between GP, cardiologist and other first-line partners.
"Keep it simple is the key to our mobile solution and the accompanying technology. Nowadays, the satisfaction level among patients who use this Cardio@home is no less than 94%," Ivan notes.
FibriCheck
To avoid unnecessary consultations and examinations for patients with atrial fibrillation, the AZ Groeninge provides mobile monitoring via an app that measures the heart rate. When an anomaly is detected, the app informs the specialized staff and the cardiologist from a distance. This makes it possible to ensure mobile patient monitoring and preventative treatment.
Missed appointments declined Thanks to a text sent to the patients to remind them of their appointment, the number of no shows is reduced from 2.34% to 0.86%.
The AZ Groeninge Hospital site in Kortrijk is the result of the centralization of various hospitals in 2017. Over 2,800 staff and 188 doctors take care of 35,000 admissions every year.
One
One magazine is the Proximus B2B magazine for CIOs and IT professionals in large and medium-sized organisations.
Other articles of One