AR&FP migrates entire IT infrastructure
Published on 19/02/2015 in Customer Stories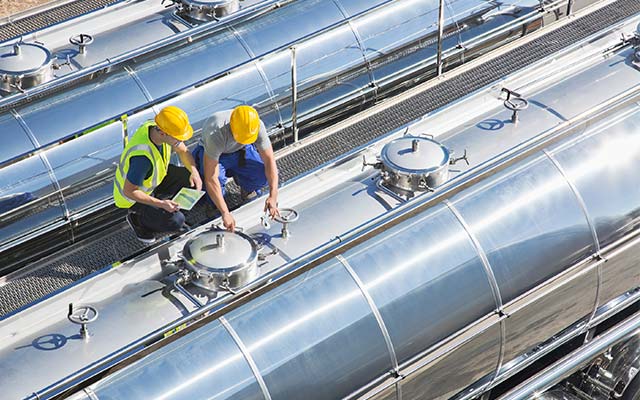 To create more autonomy in relation to its parent company AR&FP migrated to the cloud. The secondary motives were traditional: more flexibility, more security and reduced costs.
Asbestos Removal & Fireproofing (AR&FP) is specialised in the removal of asbestos and fire protection. The company is active in industry and construction. As a part of the global Hertel Group, a leading player in industrial maintenance, AR&FP also provides clear guarantees in the field of safety and quality. Asbestos Removal was one of the first accredited asbestos removers in Belgium. Currently the business has two equal divisions that are perfectly attuned to each other. They remove the asbestos and immediately install new fire protection in a building or installation in a single process. With more than 95 well-trained employees, the company can take on large or small projects.
Everything to the cloud
Until 2013 Hertel, the parent company of AR&FP, managed the entire IT infrastructure and support. However AR&FP wanted greater autonomy and decided to work with the IT partner Accel for the migration of the entire infrastructure to the cloud. A phased approach was chosen in which the ERP environment (Navision) was migrated to the cloud first. Then all the servers were replaced and the entire IT infrastructure was moved to the cloud. Didier Martens, Business Support Manager at AR&FP: "The selection of an IT partner was not obvious but Accel's technical knowhow and transparency were the decisive factors for us."
Technical IT support
In addition to the migration to the cloud AR&FP also chose Accel as a partner for technical IT support. Didier Martens: "We concluded a Wise-contract that includes all technical interventions in a fixed monthly fee. That way we can keep our IT costs under control and forecast these perfectly. Moreover this system is also very flexible because we can adapt our contract on a monthly basis if there are more or fewer employees. We have previously faced some surprises in our IT costs but that is now a thing of the past."
Business Benefits
Predictable IT costs
Technical support assured
One
One magazine is the Proximus B2B magazine for CIOs and IT professionals in large and medium-sized organisations.