What is an API?
Published on 09/12/2019 in Tech, tips & tricks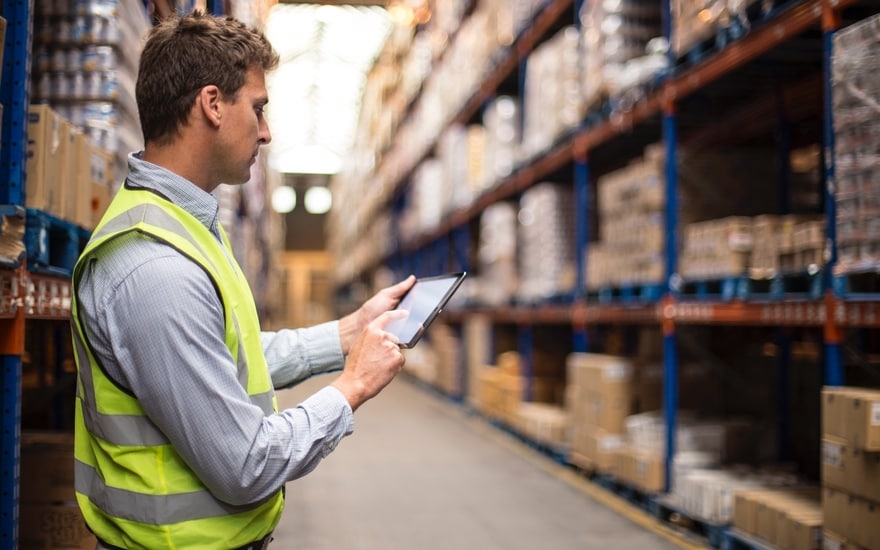 An application programming interface or API is a set of definitions that enable various software systems to interact easily with one another. Thanks to an API, you can now find ways to simplify your processes and business models.
How does an API work?
Thanks to an API, applications, operating systems and software programs can exchange information with one another. This piece of code acts as an access port for certain information and functions of the program for which it has been developed.
"Application programming interfaces enable software programs to communicate with one another securely."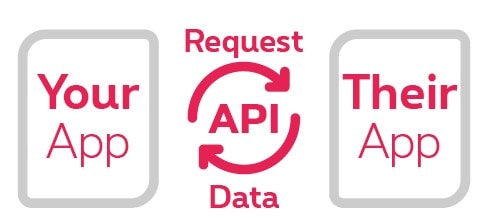 The big advantage of this is that your developers no longer have to create a whole software system or part of a system themselves. Via the API, you simply call on the functions from the system that you want to use. You just make smart use of what already exists. The possibilities are endless.
Discover the powerful API toolbox
When should you use an API?
Developing a good business idea entirely by yourself can sometimes take years. Unfortunately you no longer have the time for this. An application programming interface helps you offer a total solution.
Think of Airbnb, for instance. They offer their customers a tool to book a room or hotel. But they didn't develop this tool entirely themselves. They simply developed a booking system and combined it with the best that the market had to offer: a Google API for the geolocation of their accommodation, a Proximus API for the SMS service after the booking, and so on. If Airbnb had to develop all these components themselves, it would have taken them a lot longer and someone might have beaten them to it.
A closer look at 4 API-based applications
1. Application programming interfaces in e-commerce
Packing and sending products you offer in your webshop takes an awful lot of time, regardless of whether you outsource everything or not. Because even when you rely on outsourcing, you have to contact your carrier every time, you have to create and send Excel files, and so on. APIs make all these tasks significantly easier.
With application programming interfaces, you can develop your e-commerce platform the smart way. You simply use what already exists. For example, the APIs of bpost or other transport companies. They prepare your package and send it. The same can be done with payment systems such as Paypal, VISA and Bancontact. You save time and rule out errors. With APIs everything is automatic. So you can focus on your core business.
2. APIs in chatbots
Technology gives your customer service a competitive advantage. Using chatbots to provide service or sales assistance on your website, for instance. A chatbot can react automatically to what your customers say in a chat box, in a text message or when using other media. Chatbots often use artificial intelligence to understand your customers' questions. But to answer these questions correctly, they also need APIs. APIs connect the chatbot with your business' information.
Let's suppose you have a garage. A customer asks your chatbot when his car can be serviced. The chatbot automatically makes the connection with your agenda through an application programming interface and schedules the service at a free moment.
3. Application programming interfaces in the logistics chain
In a logistics chain, products have a long way to go to reach the consumer. This involves many intermediaries, such as transport, distribution centers and customs zones. So tracing products in real time is very useful. But how?
There are very flexible, fast and correct technologies on the market that use APIs. They enable capacity analyses in real time and estimate deliveries proactively. In addition, they can help you deploy new technologies such as blockchain or secured data, and services exchange platforms faster.
4. APIs in telephony
Fixed Mobile Unification unifies your landline with your mobile devices in a telephone exchange. In 'professional' mode, you benefit from the functionalities of your telephone exchange on your mobile phone. In 'private' mode, you use your smartphone as a regular device.
The professional/private mode is adjusted automatically by connecting an API (application programming interface) to the FMU platform, for instance when detecting badges in the company or when making an appointment using the Outlook agenda.
Discover the powerful API toolbox