Apple Device Enrollment Program
Published on 23/11/2017 in News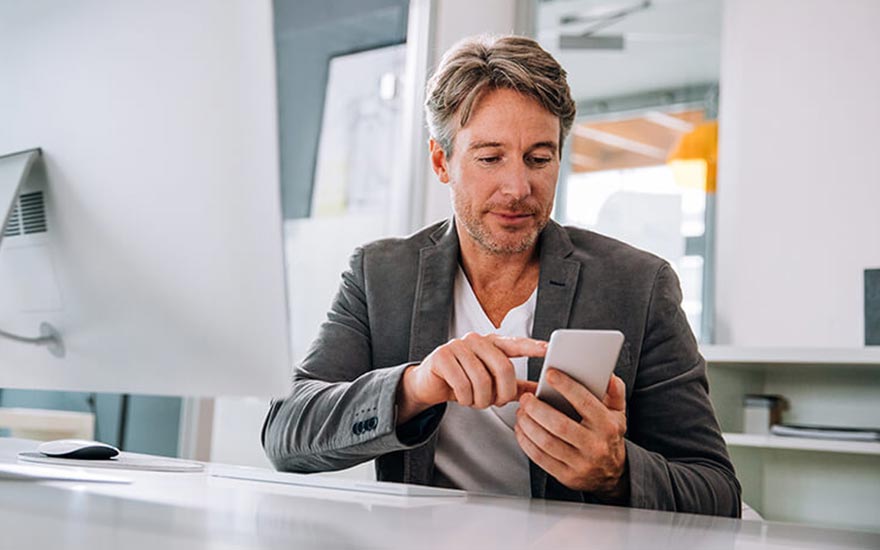 A fast, streamlined way to deploy your corporate-owned iOS devices
Zero-touch configuration for IT
With the Device Enrollment Program, large-scale deployments of Apple devices become seamless. You can link one or more EMM servers to the Device Enrollment Program to assign devices. Use your EMM solution to choose management options for your devices, so that when activated they are immediately configured with account settings, apps, and access to corporate services over the air. There is no need for staging services, or need for IT to physically access each device to complete setup.
Easy install for users
The Device Enrollment Program makes it even easier for users to setup their corporate Apple device. IT configures devices through a management solution, and users are guided through the activation process with the built-in Setup Assistant. IT can further streamline setup by specifying that certain steps in Setup Assistant be skipped — such as screens for Apple ID, passcode, or terms of service.
Supervision and protection
Through the Device Enrollment Program, businesses can choose to supervise corporate-owned iOS devices over the air.
Supervision provides a higher level of device management, allowing additional restrictions from turning off iMessage or Game Center to customizing specific configurations and features.
Restrict what users can do on their devices and wipe data or lock mobile phone remotely if stolen.
Process to enroll your devices
If you buy your iPhones or iPads from Proximus, just follow the following steps to enrol your device:
Create your own Customer Apple DEP id by registering directly on www.deploy.apple.com. During your registration, you will have to provide the Proximus DEP Reseller ID: 69A1F50. It can take up to 2 weeks to receive your Customer DEP ID from Apple. Proximus does not intervene in this process.

You will then be able to create admin accounts and link your EMM server to the platform.

Contact your contact person to be onboarded as Apple DEP Customer at Proximus, you will need to sign a contract in order to allow Proximus to send some of your data's to Apple.

Order your devices at Proximus and add your Customer DEP on the order.

Assign your devices: assign your devices to your EMM by searching then on your DEP platform based on the order number or based on IMEI.
More information?
Please contact your contact person