App cuts costs at Kind en Gezin
Published on 14/11/2018 in Solutions & services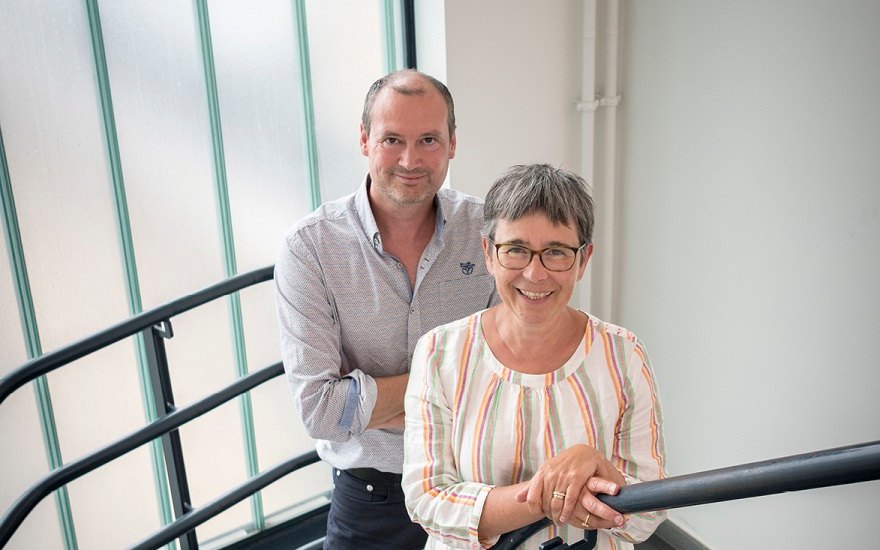 More and more companies and organizations are replacing cumbersome, costly and impractical hardware with flexible mobile apps. Kind en Gezin followed suit, in cooperation with Proximus.
"Since 2013, we at Kind en Gezin (the Flemish Child and Family agency) have been looking at risk factors for lazy eyes in children aged between 1 and 2 years," explains Kristel Boelaert, a doctor at Kind en Gezin. "If you detect these factors in time, you can prevent a child from developing a lazy eye."
Overly expensive device
Until now, Kind en Gezin has used hi-tech medical equipment for this eye examination. "The device was really far too sophisticated for what we do with it, because this type of eye examination is actually fairly simple. What's more, it was very expensive to buy and maintain."
iPhones with outstanding lens
When the previous generation of devices had to be replaced, Kind en Gezin looked into the alternatives available on the market, network and telecom manager Chris Dumoulin remembers: "It turned out that in addition to the conventional appliances, a mobile app had been developed in America. The company Gobiquity specializes in eye screening apps. But they needed a good camera. Only the iPhone 7+ was certified by Gobiquity, owing to its high-quality camera. The new device was admittedly more expensive than originally planned, but this way we were able to kill two birds with one stone: all the nurses were given an excellent smartphone and the additional cost was offset by doing away with expensive medical equipment.
The new technology to manage and secure these smartphones was partly determined by the assessment of consultant GEMA in collaboration with Proximus. All the departments were able to make their contribution, so they supported this project from the outset."
Human error is reduced thanks to automation.
Chris Dumoulin, network and telecom manager at Kind en Gezin
Mobile Management & security
Proximus was not only able to quickly supply Kind en Gezin with 700 iPhone 7+ devices, but they also took care of security, Kind en Gezin IT expert David Bourriez explains: "Together with Proximus, we installed the Mobile Iron security platform on our servers. Thanks to the Apple Business Manager, the iPhones are automatically logged into Mobile Iron and the configuration can be done from a distance without the need for any manual intervention on the devices. It ensures the segregation and protection of personal data and company data on the smartphones.
And it gives Gobiquity in America secure and direct access to the eye screening app on all devices without revealing data from other apps on the smartphones. Thanks to the available mobile data, the information is immediately and securely stored in the cloud. Gobiquity can monitor it directly and update automatically, when necessary."
Perspective
Magazine and online blog for business leaders, brimming with new insights for a fresh look at their company.