The Druivenstreek police zone has decided to use a network of ANPR cameras to fight crime. Hoeilaart municipality is also entering a cooperation with Spotty.eu to find stolen goods faster.
In Hoeilaart and Overijse, a camera network of 18 surveillance cameras and 18 ANPR cameras has been implemented. A second mobile ANPR camera has also entered service. The Druivenstreek is the first police zone in Flemish Brabant to build a network like this.
The ANPR cameras recognise and register number plates on passing vehicles. Data from the cameras is centralised at the head commissioner's office in Overijse. This way, police departments and patrols receive immediate information on stolen vehicles, convicted drivers etc. Together with surveillance cameras, the ANPR cameras are used to reduce the number of thefts and detect uninsured and non-approved vehicles. Following an evaluation next year, a decision will be taken on whether to install more cameras.
Spotty.eu: labelling with no name
In June, the municipality of Hoeilaart will enter a cooperation with Spotty.eu, a unique project in Flanders. Through the website Spotty.eu, inhabitants of the municipality can mark their possessions without having to indicate their name. This could be keys, phones, bikes or sports equipment. Travel documents and pets can also be labelled. How does it work? Stick a spotty sticker with a label code to your camera, engrave a code on your bike or register your laptop's serial number at the website Spotty.eu. This way, the person who finds your lost item only needs to scan the QR code or go to Spotty.eu and enter the label code. You will be informed by email or SMS that your item has been found and where you can collect it. Using Spotty, you will find your lost or stolen items more easily. Spotty works worldwide, so it's also great on holiday.
More info?
For more information on Belgacom ANPR, visit the Belgacom website (in Dutch) or contact your Account Manager.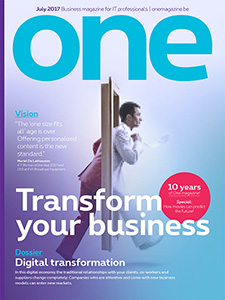 Share your opinion about news
Do you want to share your opinion or comment?
To comment login to Facebook.