Location based crowd management in Aalst improves safety measures
Published on 28/09/2018 in Customer Stories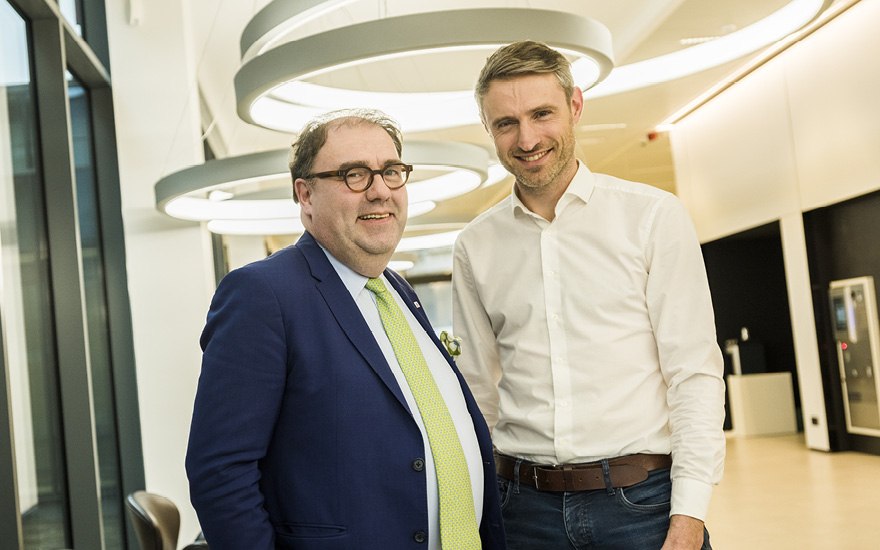 During carnival time, the city of Aalst records the density and movement of the crowds to ensure a dynamic approach to physical security. Ultimately, the mayor aims to use these location services during major events as a structural element of security coordination.
The Carnival of Aalst is included on the UNESCO world heritage list. During a three-day period, hundreds of thousands of visitors stream into the city center. This is a very special event, with a lot of masked and costumed visitors, in an atmosphere that is often very exuberant. "We put a lot of effort into security," says mayor Christoph D'Haese. "An event of this size requires a clear approach to crowd management, a watertight intervention plan and proper control and distribution of the police, both day and night."
The first challenge is to obtain a practical view of the scope and movement of the crowds. The city has to ensure that the police and emergency services are in the right place at the right time. Therefore, during the last carnival, Aalst set up a project with Proximus Event Analytics. Joris Verbeken, GIS coordinator of the city of Aalst: "Using geolocation on mobile phones, we gain insights into the number of visitors in a certain place at a certain time, and into how these are moving through the city. Of course, everything is anonymous."
Dendermonde utilizes data analytics to deal in city marketing.
Targeted deployment of police and emergency services
Analyzing the data gives the city information that can be used to adjust the logistic support provided during events.
View of total visitor numbers.

Combination of total visitor numbers and a detailed trend over time to see, for every hour, how many visitors are actually in the festival zone.

Distinction between local visitors and visitors from outside Aalst.

Visitors' length of stay.
These figures are available for the festival zone, but also for the entire area within the Aalst ring road. In practical terms, as a result the city of Aalst can make better choices about whether a greater or smaller police presence is needed in a particular zone – and during a particular period. This fits within the city's broader security policy. "We have a commando post for the security and emergency services," D'Haese explains. "Insight into the density and the routes followed by visitors fits within this broader framework."
However, the process with Proximus Event Analytics is just the first step. "With this first report, we conduct an analysis after the event, which enables us to adjust certain things. But, of course, a real-time analysis would have far more impact because then we could intervene during the event, as well."

By counting visitors, we can deploy police and emergency services efficiently.


Christoph D'Haese, Mayor of Aalst.
Multidisciplinary
"The actual analysis is a fairly technical element," says D'Haese. "The figures need to be converted into concrete, usable information." The mayor wants to see a more multidisciplinary approach "so that the figures can be read not only by analysts, but also by those who are actually involved in the working and control of the police and emergency services."
Aalst is a charming city with a population of over 85,000 inhabitants. This makes it the second-largest city in East Flanders, after Ghent. Aalst lies on the Dender River and is famous for its carnivals.
Christoph D'Haese has been mayor of Aalst since 2013.
Want to know more about Proximus Analytics and Big Data ?
One
One magazine is the Proximus B2B magazine for CIOs and IT professionals in large and medium-sized organisations.
Other articles of One