Fiberglass keeps A-Mode trendy
Published on 06/03/2019 in Customer Stories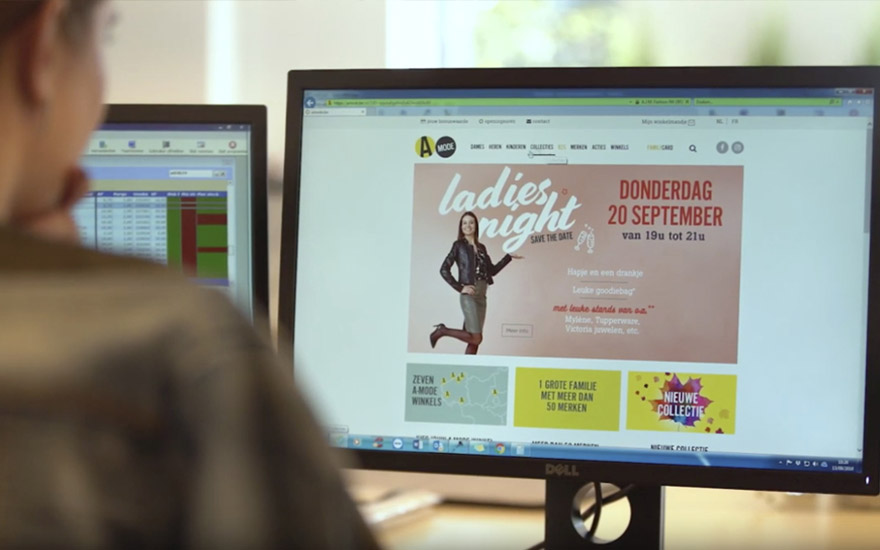 The retail business is working flat out to prepare for a new age. Working in the cloud is part of that. And so is setting up your own webshop. The clothing store chain A-Mode proves that this is definitely possible with fiberglass.
A-Mode is a chain of seven fashion stores throughout West Flanders whose roots go back to 1954. In recent years, the company has really embraced the cloud and placed various business applications there. The advantages of this way of working are clear: A-Mode no longer has to take care of servers and back-ups, but can focus on its core task: selling clothes.
Watch this video to see how A-Mode is preparing for a new era with fiber.
To make working in the cloud more comfortable, the company's head office was one of the first in its business park to be connected to fiberglass. This means they can benefit from far higher connection speeds and an unrestricted data flow. Data can be fetched out and sent to the cloud much faster.
With fiberglass technology, your future is secure.
Other sites, too
The next stage in the story is to connect the company's other sites with the new technology. A-Mode is on the point of launching its own webshop, with big image files. Uploading files like this is far faster with fiber, so it substantially increases efficiency. Another advantage: the backups of the local cash register systems can also be dealt with far more quickly via fiber.
Discover the advantages that fiberglass can offer your company