Adoption of 5G will vary from sector to sector
Published on 29/05/2020 in Inspire 
Most of the networks in place are rapidly reaching saturation point, and the industry must continue its development. 5G is a lever on a grand scale and offers consolidation of the (too many) infrastructures.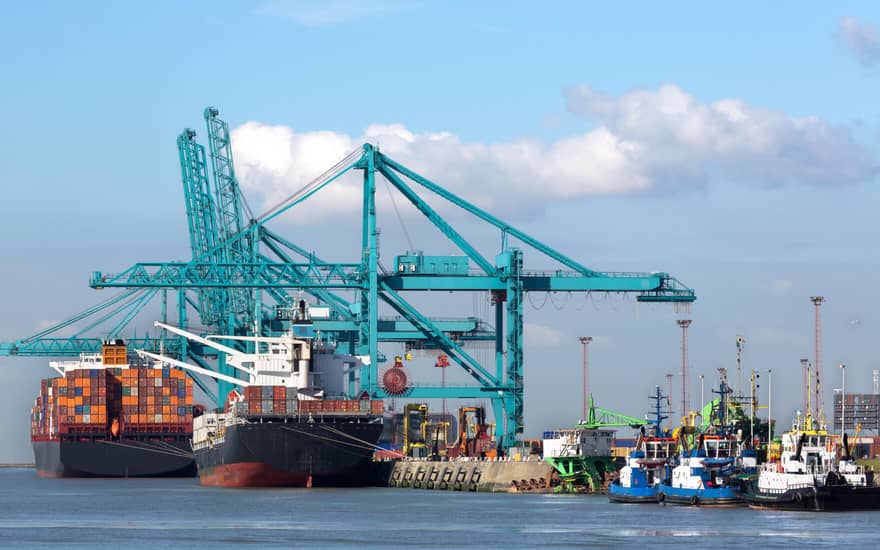 From industry to Smart Cities
Ports, airports, logistics, defence, security systems, e-health, media, gaming operators, sports, Smart Cities… According to Arnaud Brehonnet the adoption rate of 5G technology will vary from sector to sector. "Generally speaking, deployment will be more limited in industry, but not because of lack of interest in the technology. We can do that using a private mobile network. But certain usage such as autonomous vehicles or media require deployment on a national level. And, therefore, an evolution of standards and even the legislative framework."
A 5G network in the port of Antwerp
During the last 20 years, the volume of loading and unloading of cargo has doubled at the port of Antwerp and has reached 235m tonnes. Antwerp has also become the second biggest port in Europe. Arnaud explains: "The economic and security stakes are substantial on this multimodal site. One of the objectives is, for example, to improve the efficiency of the network of radars in the port and the radars on board of the pilot boats."
An evolution of standards and even the legislative framework will be required.
Arnaud Brehonnet
Media and autonomous vehicles
If it seems that in the media sector, satellite transmissions have been there forever, that's not the case. They were very regularly replaced with 4G modem technology connected to the shooting cameras. The image is then reconstructed in the studio. Arnaud explains: "But often it would happen that the location where the teams of journalists were working was saturated because of a substantial concentration of media in a relatively restricted area. Very soon, 5G will be able to offer dedicated bandwidth for total flexibility".
And about autonomous vehicles, he says: "Here, I don't think about the advantages 5G can offer in terms of instantaneous communication of the type 'Vehicle to Vehicle' (V2V), but rather 'Vehicle to Infrastructure' (V2x), which has a much broader scope and requires a much longer reach in order to fluently integrate all the embedded applications."
Deployment of 5G on a national level will require a few more years, but it already opens up a whole range of opportunities.
Arnaud Brehonnet
Drones and e-health
In the very topical context of maintaining social distancing, our expert at Proximus raises the issue of 'non-line-of-sight' (NLOS) of drones. "Within the framework of public security, the ban on flying in the event of loss of sight of the machine, does not suit the security services. Thanks to 5G, the embedded camera will be able to identify the drone's travels and that information will be transmitted in real time, even over long distances." And staying with the security issue, surveillance cameras equipped with recognition based on artificial intelligence will make it possible to receive unedited traceability of crimes.
In terms of health care services, 5G technology will make it possible for patients to stay at home for as long as possible, while their health data can be gathered from a distance. "More importantly, the connected ambulances will interact with the road signal infrastructure to find themselves the most efficient routes. 5G deployment on a national level will require a few more years, but it already opens up a whole range of opportunities."
Looking for inspiring content that can move your business forward? Read the One magazine for corporate organizations and the Perspective magazine for mid-size companies.
Arnaud Brehonnet is an Electronics and Industrial IT Engineer and also holds a Master's in Electronics and Automation Sciences. He started his professional career with Nokia Finland. He then joined Proximus in 2001 within the framework of the deployment of different mobile phone networks all over Belgium. Currently, he is working on expanding the portfolio in his position of Product Manager Mobile Network and Value-Added Services.