PROFINET on 5G: key milestone for industry 4.0
Published on 10/02/2021 in Innovate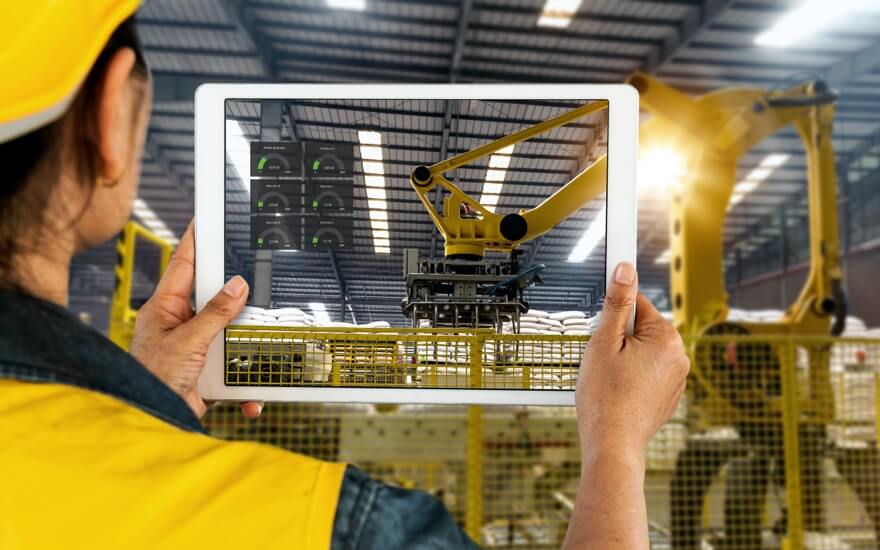 PROFINET is one of the leading industrial ethernet protocols used in Factory Automation. Until now it has always been deployed with a wired ethernet connection. Proximus and Phoenix Contact joined forces to test the possibilities of 5G.
Until now, PROFINET was mainly used on a cabled ethernet connection due to its real-time requirements. This makes the PROFINET protocol one of the most difficult of protocols to implement on a wireless connection. Phoenix Contact and Proximus created a Proof-of-Concept setup in the Proximus lab which build a stable PROFINET communication on a private 5G Stand-Alone network on 3.5GHz. This test was conducted using the Proximus 5G private network Infrastructure and a Phoenix Contact 5G Industrial Router. This proves we are ready to start testing mobile private networks in co-creation with our customers.
Why test with PROFINET?
When thinking about the future rollout of 5G Mobile Private Networks, the goal is to have a super reliable, interference free and low latency network. As PROFINET is commonly used and one of the more difficult protocols to implement on a wireless medium, this was the ideal opportunity to test the readiness of our set up. With PROFINET being the most time-critical protocol out there, we are sure our Mobile Private Network solution can provide the best possible experience for every use case.
Importance
The industrial market is waiting on 5G to prove itself by testing dedicated use cases, preferably on their own plant or site. PROFINET is one of the most difficult and widespread industrial protocols for IoT machine communication with low latency and ultra-reliability being necessities. 5G private networks has proven it can bring this reliability and traffic isolation.
Continuous developments on 5G will even further reduce these latencies, while network slicing will guarantee a reliable communication channel on the 5G network. Moving forward, Proximus and Phoenix Contact will further leverage their combined experience to reducing the latency while ensuring reliability to enable customers in their industrial automation use cases. Use cases such as:
1) Factory Automation
Because of the low latency possibilities, automation and Machine-to-Machine (M2M) communication can be sent over a (private) mobile network. This allows for wireless connected production systems where until now a fixed network connection was needed because of the real time Industrial Ethernet Communication. At the same time, this makes a more flexible use of available equipment within the plant possible to meet the manufacturing requirements of the future. The same goes for safety technology in factory automation.
2) Logistics
Autonomous Guided Vehicles (AGV's) already exist within logistical applications, but are limited by the latency, bandwidth and range of the current technology. 5G offers a solution to these limitations by increasing the overall connectivity of the communication. This enables a more flexible and efficient use of AGV's in bigger areas. But also more complex applications where for example AGV's are interacting with production machines and robots will become a possibility. These kinds of applications require a low-latency communication for a very precise real-time location.
3) Process Industry
5G will open possibilities for control and monitoring of equipment within process automation. In general, process automation has a much larger physical footprint than factory automation. Controlling a process application requires a fast and reliable communication to read out all sensor data like for example temperature, flowrates, pressure,… and to control the valves, coolers, heaters, pumps,… of the process. 5G can open up a broad range of applications in those areas where a wired connection is not always feasible.
About the Phoenix Contact Group
Phoenix Contact is the worldwide market leader of components, systems and solutions in the area of electrical engineering, electronics and automation. They support the digital transformation by providing the automotive, renewable energy and infrastructure markets with holistic solution concepts including engineering and training services and further service features according to their specific demands.
One
One magazine is the Proximus B2B magazine for CIOs and IT professionals in large and medium-sized organisations.
Other articles of One