Develop your own 5G application in the Howest 5G lab
Published on 23/12/2022 in Inspire 
Together with Proximus, Hogeschool West-Vlaanderen Howest started a 5G lab on its campus in Kortrijk. Here you can partner up with students to explore the possibilities of 5G and mobile private networks. Howest helps you develop your 5G applications.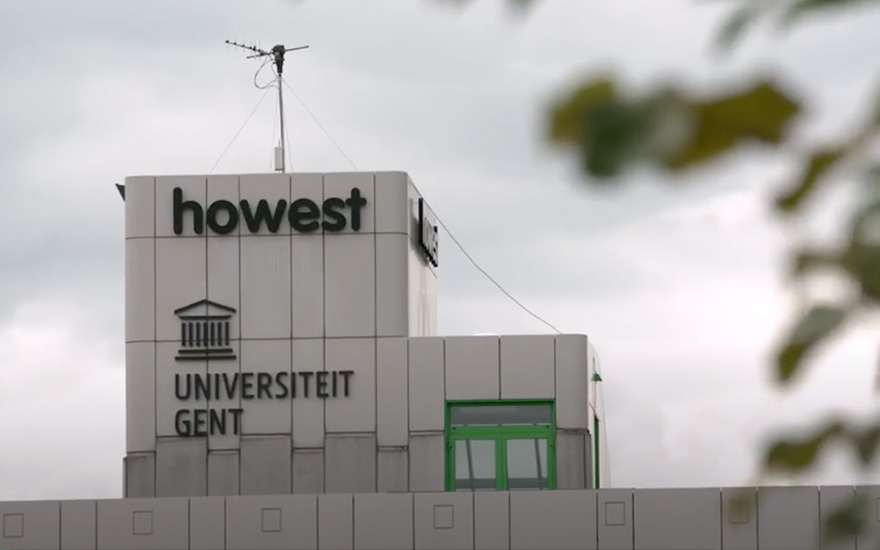 Experiment and develop in partnership with students
"In the 5G lab on Campus Kortrijk Weide, 5 rooms are covered with an antenna," says Tom Decavele from Howest. "Together they form a 5G Mobile Private Network (5G MPN). We teach our students to experiment with 5G. And to make 5G more familiar to companies. We can then convince them to develop 5G applications here."
In our 5G lab, companies without a 5G infrastructure can still develop their own 5G applications.
Tom Decavele, Senior Lecturer in Network Technology at Howest
Get help from Proximus specialists
In addition to technical support, Howest can also count on expertise from Proximus.
"Proximus has the ambition to develop the best 5G applications," says Jurgen Deklerck of Proximus. "To do this, we use innovative ideas that we create together with the Howest students. To make that happen, we provide them with the expertise of our AI engineers, cloud and edge specialists and people involved in extended reality, among others."
Investing in your own 5G infrastructure? There is no need.
In the Howest 5G lab, you as a company can rent a test room and get all the help you need to develop an innovative 5G application.
Tom Decavele: "What's the main advantage for you as a company to come and experiment with 5G? You don't need to invest in your own 5G infrastructure. It's all here on site. Together with our students, you can set up a proof of concept for a 5G project that you want to develop. This can lead to a real 5G application and, who knows, maybe a job for one of our students."
Do you have plans for a 5G project? Proximus has launched the unique 5G innovation platform. Here you can test your 5G projects before making further investments.