No promo but emo
Published on 19/08/2020 in Inspire 
If it seems that customer engagement is a hot topic, Sandro Manzo and Yves Maelfait think so too: more than ever, companies are looking to interact with their customers, who are themselves choosing their preferred means of contact.
Yves Maelfait, Business Development Manager Advanced Workplace & Smart Infrastructure at Proximus: "We're finding that companies want to differentiate themselves by launching products and creating new communication channels, such as using WhatsApp or Facebook Messenger." Sandro Manzo, Sales Manager Advanced Communications Services at Proximus, adds: "And where they offer several options for people to contact them, the customer can choose their preferred channel. This strengthens their emotional bond with the brand."
Do you want to improve your interaction with your customers?
Yes, please
Each customer interaction is an opportunity
But good customer experience does not necessarily guarantee good customer engagement. For that, you need to take a closer look at the customer journey as a whole. This journey is the result of all the contacts between the customer and the company, from purchasing a product or lodging a complaint to contacting a technician.
"In this way, any interaction between the customer and the company, from whichever side it originates, is an opportunity to strengthen the mutual bond or a chance to damage the company reputation. And as the margin for error is getting smaller and smaller on social media, it's a real challenge!" notes Sandro.
When companies offer multiple means of communication, the customer himself can choose his favorite. That strengthens the emotional bond with the brand.
Sandro Manzo
'Google, I want to buy a T-shirt'
In addition to the trend for businesses to be present across several channels, there has been an explosion in voice assistants, such as Google Home, Alexa and Siri. Even though Belgium is behind on the United States, Sandro is convinced that we will catch up fast. "At present, half of all internet searches are already made using voice assistants. So, businesses would be well advised to invest in voice bots on these platforms, or in time they run the risk of no longer appearing in the search results."
No voicemail, but voice bot
Another communication trend is the use of artificial intelligence (AI), voice recognition and automation. Sandro: "Proximus, for instance, has provided some of its salespeople with a voice assistant to replace voice messaging. The advantage is that, when a customer calls his or her account manager who doesn't seem to be available, the voice bot will note the reason for the call and offer the customer a time slot; the AM will be calling back after checking his or her agenda.
And, soon, this same voice assistant will allow our account managers to complete their CRM after a customer visit simply by dialing a telephone number from their car, for example. Machines will not replace people: they will support them and take away their thankless, repetitive tasks. So, no more administrative work during or after office hours!"
Active around the clock
According to Yves, customers want simple, intuitive interaction with ease of use. They want to contact a company in the same way they contact their family and friends. Yves: "Regardless of how many channels there are, the customer not only expects the organization to know who they are and be aware of questions they have raised in the past or a complaint they have lodged, but also, as a result, they want a quicker response.
In addition, they expect the company to be available 24/7, via voice bots, for example. So, a chatbot can answer their simplest questions and tell them that a more complicated question will be forwarded to a colleague who will deal with it the next day. An acceptable time frame for the customer."
THE ACCEPTABLE RESPONSE TIME:
1 to 5 min.: At the telephone, by text or instant messaging and through web forms
30 min. to 1 hour: For emails and messages through social media
The interaction between digital channels and human beings is crucial. If a customer uses different channels, they must be able to rely on human intervention when they feel that the digital one is not able to help them.
Yves Maelfait
Easily accessible
In addition, the situation in which the customer finds himself will determine the channels offered by an organization. For a product-related question, for example, chatbots are the appropriate way to help a customer as the customer expects an instantaneous response. However, if the customer has a complaint, we have found that they tend to use email to document their problem.
Yves: "The interaction between digital channels and human beings is crucial. If a customer uses different channels, they must be able to rely on human intervention when they feel that the digital one is not able to help them." It is clear that the communication shift towards omnichannel (WhatsApp, Skype, social media, SMS, etc.) is a considerable challenge for businesses. Those that are ahead in this area have the advantage of having set up a form of business continuity that enables them to remain easily accessible during this crisis. In those cases, omnichannel immediately becomes optichannel.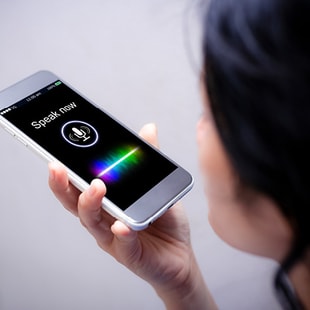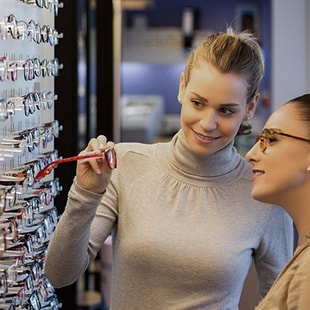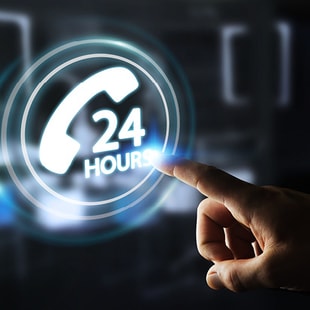 Employees with same tools as customers
Yves: "Regarding our agents, we pay particular attention to the workforce and performance management aspects by supervising (new) agents in their job and training them on the products, services and processes, all while measuring their performance. We give them the same digital tools as we give our customers, to whom they provide genuine added value thanks to their expertise. They also have access to a variety of programs so they can answer customer questions quickly or proactively, which leads to a better customer experience and better engagement."
Detecting that a customer is angry when they call
"There are various technologies available to support an agent in their daily tasks," says Sandro. "Sentiment analysis, for example, allows us to detect when a customer is angry when they ring a call center. They can then be given priority and, most importantly, they can be transferred to an experienced, empathetic agent who will not be disconcerted at dealing with such a customer.
AI turns this into a positive conversation for both the employee and the customer. Speech-to-text technology is also a useful tool which can relieve the employee of administrative tasks. It can analyze the content of a conversation in real time and document the call (transcription of the call, the reason, the solution proposed by the agent, etc.), so that the agent can concentrate on their conversation with the customer."
Connectivity provides continuity
Yves: "In the current context, businesses are demanding extra capacity to manage the peaks so they can continue to offer a service to the market. During this coronavirus crisis in particular, connectivity is key to guaranteeing business continuity." To quote Sandro, connectivity is the bedrock for all the interactions between a company, its employees, its customers and its suppliers.
Yves Maelfait is Business Development Manager Advanced Workplace & Smart Infrastructure bij Proximus, waar hij al bijna twintig jaar werkt. Eerder oefende hij de functies van International Design Expert en Key Account Manager Corporate Accounts uit.
Sandro Manzo has spent his entire career at Proximus, where he is currently Sales Manager Advanced Communications Services and manages a team of 14 consultants who support businesses in their digital transformation.
Do you have any questions about customer engagement?
Contact us
One
One magazine is the Proximus B2B magazine for CIOs and IT professionals in large and medium-sized organisations.
Other articles of One