112 BE app for citizens in need
Published on 30/01/2018 in News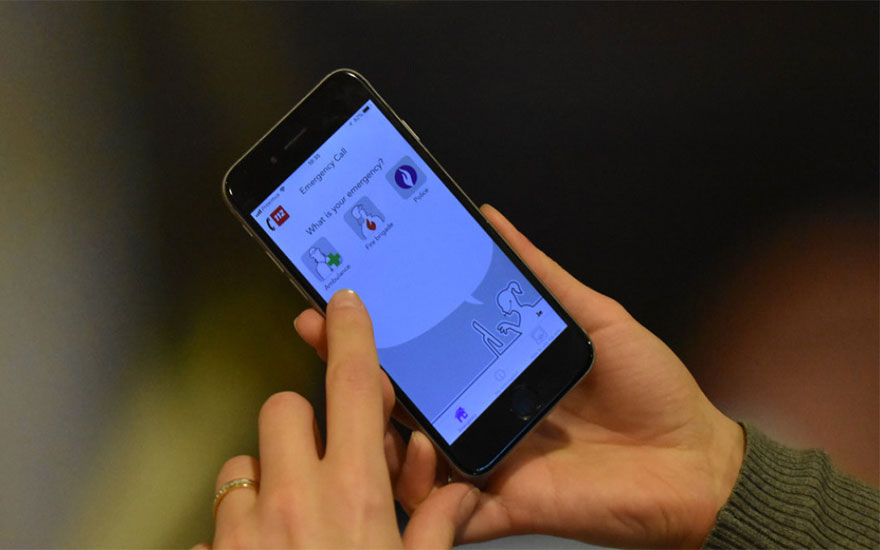 Since its launch in the summer of 2017, the 112 BE app has been downloaded more than 240,000 times. Using this app people in need can call for help from the fire brigade, ambulance service and police in Belgium.
The use of the app can result in significant time savings and can ensure a clear localization when making an emergency calls. "We hope that the number of downloads of the application will at least double," stated Thomas Biebauw, who is responsible for communication at Project 112. "We are conducting press and online campaigns, and are also counting on municipalities, emergency services and other organisations in order to help promote the app."
Samuel Stipulante, Head of Operations at Liège 112 control room, confirmed that the new opportunities to locate callers will make a big difference. "A woman recently broke her arm in a nature reserve in the province of Liège. It wasn't life-threatening, but she couldn't move. Thanks to AML, the emergency services found her in less than half an hour. In the past, that would have taken several hours. "
The app also offers a number of special innovations: "If there isn't an optimal GPS connection, for example inside buildings, the app will determine the location using nearby Wi-Fi networks. Also very significant: if a caller loses consciousness we can get the phone to produce a sound, so that the caller can be found more quickly,"states Samuel Stipulante.
Download the free app from the App Store (Apple) or from the Play Store (Android) using the search term '112 BE'. Important: The 112 BE app only works in Belgium.