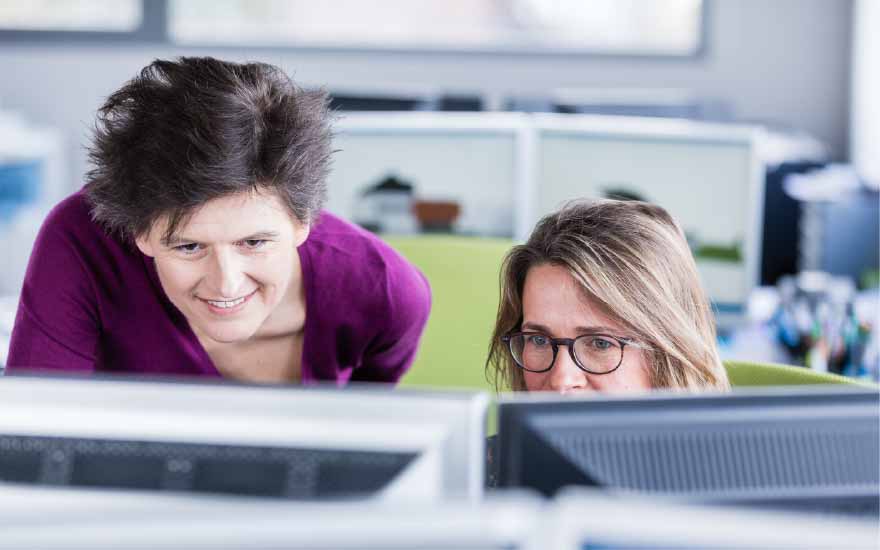 Wherever you are – on the road, on site, with a customer or anywhere else – you'll always be reachable on the same, fixed phone number.
Whenever you used to get a call at the office in your absence, one of your team members had to take the message and you called your customer back at the end of the day. Or the customer had to reach out to you on your mobile phone, assuming he had your mobile number.
Result: a lot of time wasted and, even worse, perhaps a missed opportunity.
Please find the French version of the video here
Today, with Bizz Call Connect, you'll simply give your fixed number to your contacts and your calls will follow you wherever you go.
The advantages for your business:
You have one general number for your business, which you communicate to all of your contact (also via, ex., business cards, your web site, your advertising, …)
You won't miss a single call. Better still: you decide whether calls go through to all your team members at the same time or one by one in fixed order. Or you can have them diverted to your voicemail or mobile phone. You choose how customers can call you and what message, if any you want to pass through to them.
When you're on the road, you manage your fixed number via your smartphone. With our mobile app you can call and be called as if you were at the office. Another plus: even when you call with your mobile phone, your customers will still see your fixed number. So you have all the convenience of calling on your mobile phone, whilst keeping your mobile number confidential at the same time.
Aside from the general fixed number, you can assign a separate number to each of your team members. And they can all call and be called at the same time. So you no longer have to wait for your colleague to end a call before you can use the phone!
Want to stay reachable how, where and whenever suits you best? Take a quick look at www.proximus.be/bizzcallconnect!