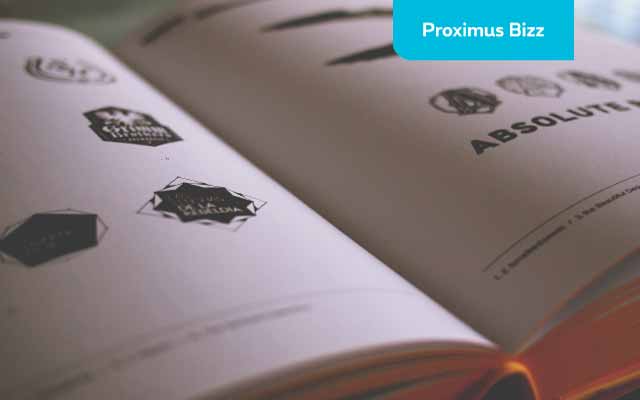 What exactly is intellectual property? And how can it be protected? Because 26 April was 'World Intellectual Property Day', we'd like to help.
"Intellectual property". For most SMEs this may not be a day-to-day issue. But sometimes the concept does come up: for example, if you have invented your own product or trademark, and you want to sell it.
What is an intellectual property?
"Products of the mind", that's still the best way to describe intellectual properties. They are intangible things, like a story or a song, but also the design of a piece of furniture or an invention. Your trademark is a piece of intellectual property, too.
Anyone who has created an invention, story, design or trademark, acquires a temporary exclusive "commercial exploitation right" by way of the intellectual property right. That means only he or she can put the creation on the market and make money out of it. That commercial exploitation right is valid for a specific territory.
Industrial rights
Intellectual property rights can be divided into two major groups: literary and artistic rights, on the one hand; and industrial rights on the other. In this article we will focus on the second category: the rights that play an economic role in the production and distribution process.
These kinds of rights (patents, plant breeders' rights, design rights, trademarks...) can only be acquired after a formal registration procedure, by for example filing a trademark or trade name. Worth noting: it's not just about the name – you can also register the logo, a particular colour, the shape of a bottle, device or packaging and even sounds and smells.
How do I apply?
It's always a good idea to register your trademark, design or drawing. But first you need to be sure that it is still available and that it complies with all the conditions for protection. To check this, you can look at the online Trademarks Register of the Benelux Office for Intellectual Property (BOIP).
For availability outside the Benelux, check the TMView database, which contains information about trademarks in the EU, the US, Russia and South Korea. If the trademark is still available, you can immediately have it registered and protected at the BOIP.
Fair prices
This procedure is obviously not free of charge, but the fees are fair. A standard online deposition costs €240. The procedure takes about three months. If for some reason the trademark is not successfully registered (because there is an identical trademark after all), then your fee will not be refunded. The protection is valid for ten years.
For more information on intellectual protection, patents, and trademark rights, contact Belgium's Federal Department of Finance, on Freephone number 0800/120.33