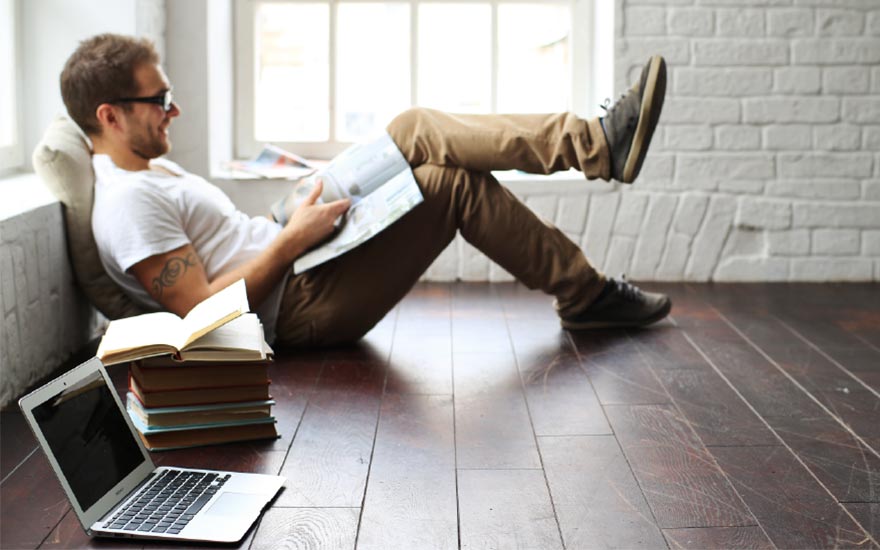 It's not easy keeping your work and private life apart if you're an independent. You can't live without your smartphone, but that means work never stops. We'd like to share some tips with you on how you can create a better balance between your professional and private life.
Consider disabling disable certain notifications on your smartphone

Naturally, you want to be available for your customers and employees. But, when you are out for dinner with friends or on a trip with the kids, it is ok to not be available for just a little while. In those instances, you can use your phone's settings to temporarily disable notifications from specific apps, like your work e-mail. You can also disable all notifications using the "do not disturb" setting. This option can be automatically turned on and off for certain specific hours. On an iPhone, this is done by consulting Settings > Do Not Disturb > Scheduled

Manage your smartphone usage with an app

If you find it hard to ignore your smartphone or to disable certain notifications, the Space app could be the right solution to help you limit your smartphone usage. How does it work? The app monitors how you use your smartphone in detail and sends you a summary to make you fully aware of what you are doing.

Plan your quality time with this app

The Cozi Family Organiser is designed to help you plan more time for your family. Simply input the different activities and appointments of all your family members to ensure you don't miss out on important moments.

Cozi Family Organiser for Android
Cozi Family Organiser for iPhone

Be active during office hours with the Stand Up app!

It is also important to have active breaks during your working day. The Stand Up! app will help you to move a little bit more. You define the activity breaks you want depending on your work schedule. The app does not offer specific exercises but sends you specific reminders to get up for a moment and walk around.

Use a simple meditation app to tackle stress

Headspace is an easy to use app that will invite you to take short meditation breaks during or after your work day. The sessions, only a few minutes long, are designed to help you combat stress and improve your sleep.
A good balance between work and private life is just as important as your smartphone itself. As a Bizz All In customer at Proximus, you can add the Replacement Smartphone option to your bundle. In case of loss, theft or a defective phone, you'll receive a replacement device so that you can get back to work straight away!