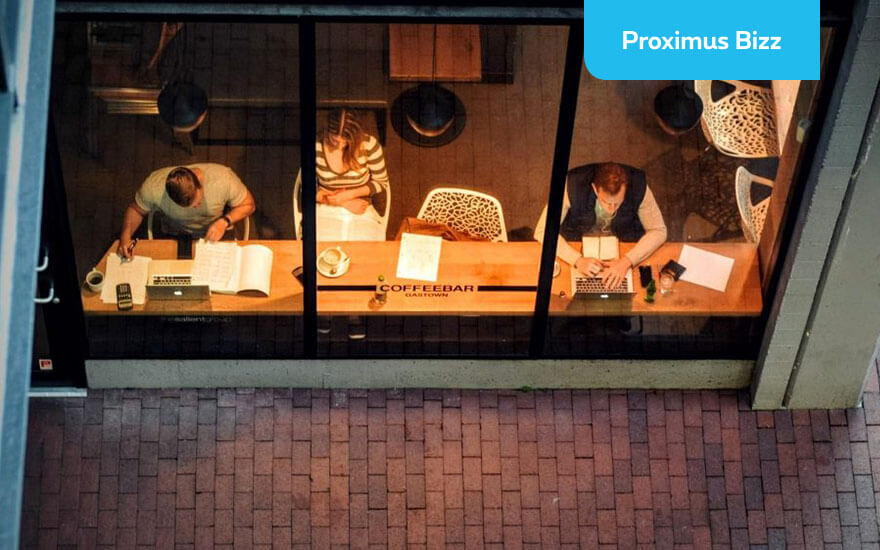 Nowadays you can find them in stations, at airport, in lots of shops and bars and in nearly all hotels: Wi-Fi hotspots. They are very useful when you need to check your email or calendar or you want to surf without using your data subscription. But how do you use a Wi-Fi hotspot? A short overview.
In this article we need to make a distinction between Windows- and Mac-computers and iOS- and Android smartphones. The procedure to log into a hotspot is about the same, but there are some slight variations.
Mac
On a Mac laptop Wi-Fi needs to be activated first. You can do so by clicking the Wi-Fi logo in the toolbar of your Mac (where you'll also find the battery status, etc.) This option doesn't only let you switch Wi-Fi on or off, but you can also see all the wireless networks available at your current location. Select the network you'd like to use and your Mac will automatically try to connect.
If you see a little padlock icon next to the network, this means that you can only log in if you know the network password. Click the network, type the password and hit 'Enter' to make the connection and start surfing.
Windows
On a Windows-laptop you need to go to "Settings" and then "Network and Internet – Wifi" to check your Wi-Fi options. If Wi-Fi is active, you'll have an overview of all the available networks. In Windows 10, you can also find the available connections under the network icon, depicting a display with a cable. Click on a network name and you'll get a "Connect" button. Click the button and you'll be connected. Simple as that.
iPhone
To connect your iPhone to a Wi-Fi network, you need to go to "Settings" and then "Wi-Fi". This allows you to switch Wi-Fi on or off and choose your preferred network. Again, if the network has the padlock icon, you need a password to be able to use it.
Android
Using Wi-Fi on an Android smartphone is nearly identical to the iPhone. Go to "Settings" and "Wi-Fi" and choose your network. Depending on your smartphone type and brand, the buttons and their order might vary a bit. Often, and depending on your settings, you can swipe down from the top of your screen to find the Wi-Fi icon. On most Android smartphones this option lets you switch Wi-Fi on or off. Some also give you the option to choose the network straight from this icon.
Proximus customer? Did you know you can surf for free on more than 17 million hotspots across the planet? Click here for more info.