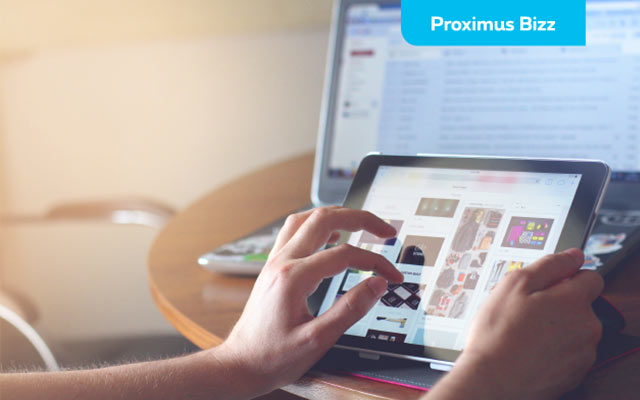 Web developer Michiel Loncke explains why!
Websites that open and respond too slowly are one of the main annoyances of today's internet users. So how do you make sure your webshop works fluently and swiftly?
A slow website means less visitors
Yes, it does matter that surfers have to wait a bit before your website loads on their computer or phone. Michiel Loncke has research to back this up.
"About 47% of surfers expect a website to load within 2 seconds. More still: 40% of them say they'll go elsewhere if loading takes longer than 3 seconds. So that's a potential customer you lose. And 79% of visitors are far less likely to revisit your site if it is slow."
Lower Google ranking
Speed is a major criterium for your Google ranking. "Exactly how the algorhythm works is something only Google knows, but speed certainly is a factor in Google's search results," says Loncke. "The slower your site, the lower its score and the less traffic Google will point your way."
Three areas
Three areas are key to your website's speed, says the web developer. "Anything that has to do with the server that hosts your website, how it sends a web page to a browser via the internet and, on the customer side, his browser and how it reconstructs websites for viewing."
Good hosting
On the server-side, most small businesses will likely contact a hosting provider to put their website on the provider's servers. "It's really important to find a good, reputable partner," says Loncke. "There are enough internet companies around that will host your site for one euro per month, but I'd be careful with those.
It's essential that your provider always uses the most recent server software, because it's faster and safer than previous versions. And you should check whether the hosting you buy is suited for your needs. A webshop, for instance, will need more punch and performance from its server than a regular site. Same thing if you expect thousands visitors per day instead on your site, or just a handfull."
Cloud hosting
"Cloud hosting could be an interesting option," says Loncke. "That makes your server space easily scalable. At peek moments, all you need to do to up your site's performance is push a button.
Also, check where the server is located, physically. It doesn't make a lot of sense to host a purely Belgian site on American servers, for instance. Try to stay as close to your audience as you can."
Be careful with plug-ins
On the CMS-side (the Content Management System; the software that lets you add images or texts, like Drupal or Wordpress) there are a couple of things you should keep in mind as well.
"You need to keep you CMS up to date to keep its speed and security at current levels. These CMS's also use a lot of plugins. These are smaller software packages that add functionality to your site: like adding your Twitter feed to your site automatically and much more.
But don't overdo it in terms of plugins. Sometimes I see sites with twenty or thirty plugins. That is almost guaranteed to make for a drop in speed. And also take care to remove the plugins you're no longer using."
Don't use large photos
Everything that's on your site has to be transported over the internet when someone wants to have a look. "That information consists of a lot of different things," Locke explains. "HTML code, images and movies, stylesheets that define your site's look and feel, Javascript for animations and effect and sometimes even custom font files.
Images are usually a major issue on sites. So make sure they are not too heavy and keep the resolution to an acceptable level. And don't overdo the visual aspect. There are plugins out there that automatically optimise your image sizes. That way you don't have to do is manually every time."
User's computer
Another feature of note, according to Loncke, is the browser cache. "You can indicate, in your site's code that certain information that doesn't change regularly, like an image or a logo, should be stored on the visitor's computer. That way, this type of content doesn't have to be transmitted time and time again."
Your Google score
We'll finish up with an extra tip. "If you'd like to know how fast or slow your site is, and if it's really suited for mobile devices, you can head over to Google's PageSpeed Insights", Loncke says. "You're site will get a speed score and you immediately get tips to increase it's speed."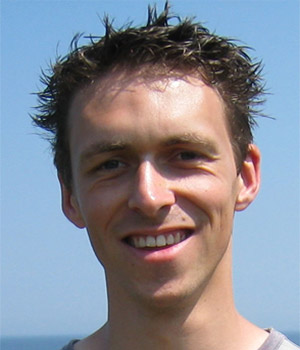 "Michiel Loncke lives in Brecht and has been involved in web technology for the past 16 years. After a degree in IT, he quickly gravitated towards web development. First with Antwerp agency Via Futura, and later as freelancer on projects for, a.o., KBC, Carrefour, Proximus and Kluwer.