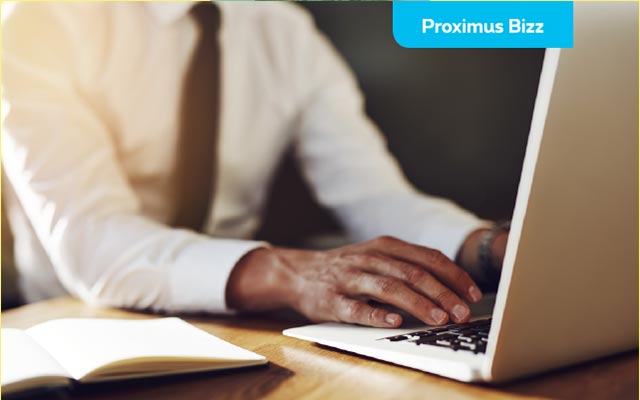 eCommerce sales continue to go up, so for a lot of businesses a webshop has become indispensable. But just like traditional stores, virtual ones also need to follow the rules of the game. Since 2014 there are clear guidelines you should keep to. We've outlined them for you.
Extensive obligations to inform
To start off, your potential customer has a right to full information. This means you should make your details (trade name, business type, address, phone number, email, VAT number,…) available. Further, for each product you should post a clear price, including all extra costs (shipping, etc.) and VAT. The new law says that if you sell goods that imply payment of extra charges on top of the regular price (like shipping charges, payment charges, etc.) you need to get agreement from the customer beforehand. After the order you need to make all the purchase details (product, price, delivery, …) available via email. Of course it makes sense to work with set delivery periods, but legally you are obliged to deliver within 30 days of purchase.
Right of withdrawal
Your customer also (and automatically) has a right of withdrawal, meaning he can change his mind until 14 days after the purchase date. A written notice by the customer is all it takes. In that case, he simply returns the product and you have another 14 days to refund him the full purchase amount. You are legally obliged to mention the withdrawal conditions on your site.
General conditions
Overall it's a good idea to work the information above into your general terms and conditions. These are not mandatory, but they are very nice to have, because they also protect you and your business in case something goes wrong. And they reinforce the positive image your customers will have. Make it easy for customers to find your conditions on a separate web page. Aside from the details you are legally obliged to publish, you can also mention details about delivery, guarantees, complaint procedures, etc. Also use the occasion to recap your payment conditions. Be aware: if you accept electronic payments, the added cost you charge the customer for these should not be higher than the actual cost you pay the payment provider. So you're not allowed to make a profit on the payment transaction itself. You should also, at the start of the ordering process, clearly mention which forms of payment you accept.
Privacy
Personal data is a very tricky subject. You have to report which customer data you collect and to what purpose. The law is very clear: you are not allowed to transfer data to other parties and you can only use them yourself for purpose of fulfilling the customer's order. If you want to use them for other purposes, you have to get the customer's permission first. Aside from that, you also need a Legal Disclaimer which serves to limit your liability towards third parties.
Quality labels
If you really want to convince that – legally – you are quite above board, you could consider to apply for a quality label (you can read more about those here) from organisations such as BeCommerce. Of course, with every quality label comes a strict code of conduct.