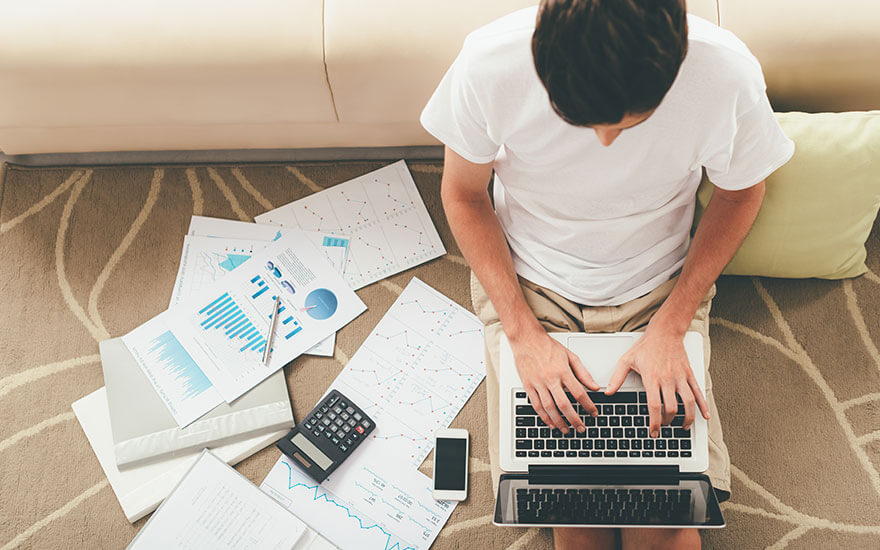 The New Way of Working is booming. Companies are organising the workload of their employees to give them maximum autonomy. This new company culture thrives on responsibility and trust, with technology as a catalyst. The end result: extra productivity and growth.
Working mobile or flexible means your collaborators can perfom their tasks anywhere and any time. Just being present and putting in long hours no longer cuts the mustard. It's results that count. Essential in this concept of the New Way of Working is the use of technology, such as wireless internet, smartphones, tablets and laptops.
A 2013 international survey (International Comparative Flexible Working Survey 2013, BakkerElkhuizen), showed that the advantages of a flexible working environment leads to higher productivity. The productivity in Flemish and Walloon companies shot up by 79% and 80% respectively. Which 6 elements are at the foundation of these phenomenal statistics?
1. Increased employee satisfaction
Employees benefit from a better balance between their work and private lives, since they can better manage their agenda. They could be home in time for the kids to get back from school, for example, and catch up on their work in the evening. That leads to less stress, because they can work whenever it suits them and thus have more control over their own job. This increased satisfaction leads to a stronger involvement and an enhanced sense of responsibility.
2. Time gains
If you work mobile, you do more in less time. Sending emails, finding and exchanging information, videoconferencing and communication can be done at any time from any location.
3. Better customer service
Flexible employees are quicker to respond to customer queries, which leads to increased customer satisfaction.
4. Less illness and absences
Studies show that sick leave amongst mobile and home office workers is lower than with regular office staff. Employees are also less inclined to take days off for social or other activities because they can make up for lost time whenever they feel like it.
5. Less travel
Commute times for your employees is drastically reduced. Less precious time is wasted in traffic jams. Further, your collaborators are always connected, even on the road.
6. Cost reduction
The more people work from home, the less office space you have to provide and the less fixed costs are induced.
Conclusion: the virtual office of the New Way of Working is a blessing for both employers and employees.