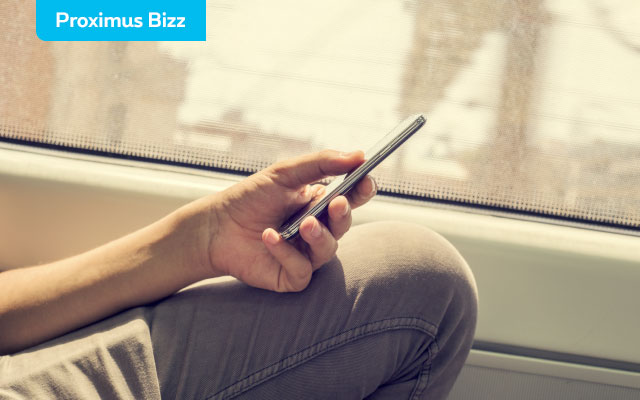 Various research shows that most Belgians use their smartphones for traditional applications. The difference between women and men is very small: men use slightly more business apps while women have a slightly larger penchant for entertainment apps.
Independent market research firm iVOX recently interviewed 1,000 Belgians on the use of their smartphones. The research was conducted for app developer iCapps.
The results showed little surprises. Belgians use about five different apps every day. Consulting agendas, reading personal mails, surfing and checking social networks are by far the most popular. Taking and viewing photographs (34%) and playing games (31%) are slightly more popular than checking work-related mails (22%). Men spend a bit more time on business applications, like professional email, agendas and finances, while women had a slightly higher tendency to play games such as Candy Crush.
Great expectations
Belgians have high expectations for apps. Good functionality and smooth operability are a must for 71% of those surveyed. Price is another major factor. At least 70% of Belgians prefer apps to be available for free. The top 5 of expectations is further completed by good privacy, availability in the user's own language and frequent updates.
Young and old
Smartphones might seem ubiquitous in today's society, but 33% of Belgians still go without them. Younger people are very attached to their smartphone. Research by French smartphone brand Wiko shows 80% of youngsters between the ages of 13 and 16 owns a smartphone. Nearly half of the parents keep a close eye on cost and usage. Their most important apps? Social networks, photographs and video, music and games. People over the age of 65 tend to buy smartphones to stay connected with their children and grandchildren. Popular apps for them are Facebook, WhatsApp and Skype.
Mobile shopping
While most Belgians still don't use their smartphones for online shopping, there is a definite upward evolution. About 31% of respondents use their smartphone to get advice from friends while shopping. One in four admits to taking photographs of the goods they'd like to buy. Price comparison is another given. about 21% of users will check Google or competitors while they are actually in a store. In other countries, that trend is even more noticeable. World wide, 40% of customers use their smartphones to compare prices while they're shopping.
Sources: iVOX, Wiko, Proximus, Bloovi