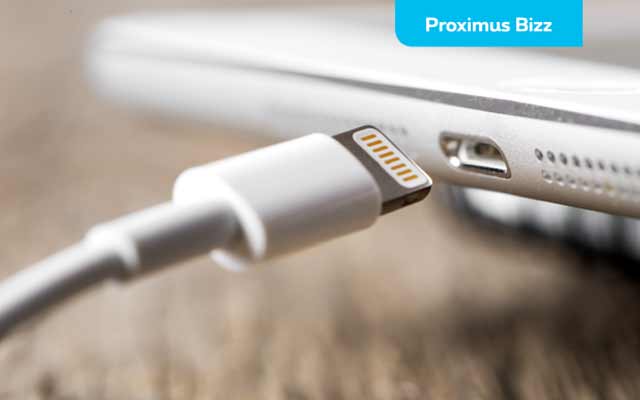 Unless you mail them to yourself or you use cloud services, synchronising documents between your smartphone and your PC is less evident than it would seem. Especially on iOS devices (iPads or iPhones) the process resembles advanced acrobatics from time to time. So how do you sync correctly? Read on.
iPhone
To start off, connect your iPhone to your PC and launch iTunes. In iTunes, click on the small phone icon at the top left. This should give you an overview of your phone. In the left column, click 'Apps' to open a new screen with an overview of all the installed apps.
Select 'File Sharing' right at the bottom of the screen. This shows you all the apps you can use to exchange documents between your iPhone and your computer. Click on Word, for example, to get an overview of all the documents you made on your phone. You can drag these to your desktop.
This works the other way around as well. Drag documents from your computer to this screen and you'll be able to open them on your phone.
Android
Android makes syncing a lot more simple. Plug your phone into a Windows10 PC and you'll immediately get a menu that allows you to sync images, video or other digital mediafiles. The last option is potentially the most interesting, and that is to move files manually. Click this and your phone will appear as a device in Windows Explorer and you can drag and drop files to your heart's content.
Syncing your Android phone with a Mac is quite similar, but you do need to install (one time) a piece of software called Android File Transfer. This more-or-less simulates the workings of Windows Explorer when you plug in your device.
Cloud
However easy the above processes are, they're still a chore, and it's much easier to simply sync your files via the Cloud. OneDrive for Business, for instance, allows you to store all of your files on one, central location, where they are available for viewing and editing from all of your devices, be they pc, phone or tablet.
OneDrive for Business comes free with our Bizz Packs and offers you no less than 1 terrabyte (1,000 gigabyte) of storage.