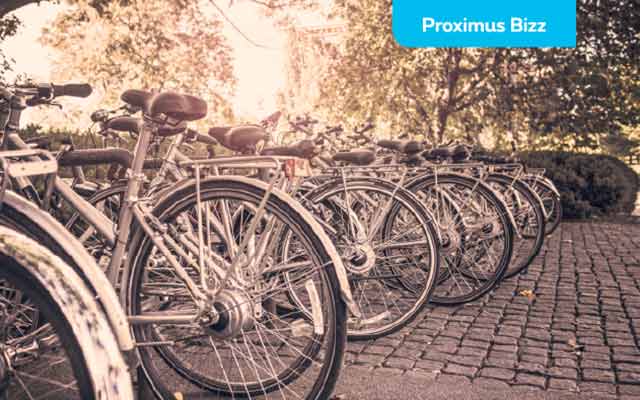 Sustainable business is hip and trendy. But what makes for a 'sustainable' enterprise? And how can you be – and stay – one?
First things first: sustainable business is more than just making eco-friendly products. That is often the starting point, but it goes way beyond that. Sustainable entrepreneurship often goes hand in hand with things like CSR (Corporate Social Responsibility) and it simply means that you don't only focus on turning a profit, but also on the environment, the rest of society and the well-being of your people.
It's a DNA-thing
Sustainable business is not just something for you, as an owner. Everyone in the company should be convinced and should participate. It should be rooted in your DNA, in your company culture. That sounds self-evident, but it often isn't.
Don't think for a moment that sustainable business is not about making a profit. On the contrary: a lot of these businesses are highly succesful as more and more customers are in the market for doing business with them. What counts is that your profit is not the (only) ultimate goal. Leaving a better world for those that come after us is. The five tips below can help you get started.
Paper begone!

Modern businesses use less paper. And why not? You won't only save on paper, but also on printers and toners that tax the environment. Your notes, documents and invoices are easy to store digitally and you can always view, edit and share them with whomever you like.
Proximus customers can opt to get their invoices digitally. Yes, business invoices as well. That is another paper-saving right there. Check MyProximus for more info.

Park that car!

Do your co-workers all commute by car? There are really good alternatives available a lot of the time. Public transport comes to mind, but a carpool could be a great way to get to work. Colleagues that live in the same area can share a car. Or what about bicycles? They're not only great for the environment, but also for your own health. Also check our article on Mobility Week for more info.

Be smart about energy

Energy is expensive, especially for businesses. And it's no blessing to our ecological footprint either. Yet it doesn't take much effort to get big savings on your energy bills. Investing in solar panels or even a windmill can make great economic sense. Make sure to check if your local or regional council offers any special bonuses for those measures.
And don't forget the pure basics: make sure to get energy-efficient devices (refrigerators, PC's, printers, …), for example. And those lights in your office or shop: do they really all need to be on 24/7?

And your suppliers?

If responsible entrepreneurship is important to you, you can ask the same from your suppliers. It's OK to ask them what they are doing about their waste disposal. Or how they try to be more energy-efficient. Do that, and you'll be a small part of a domino effect that gets 'green' on everyone's mind.

Travel if you have to

Are you often traveling to fairs, customers or suppliers? Sometimes you just can't avoid getting on a plane, but do try to use them sparingly. Travel as direct and efficient as possible to reduce your CO2 output. And once you get there, why not try to use public transport or a bicycle to get around. Nowadays, a number of specialised travel agencies make a point of offering green travel whenever they can. Worth checking out!