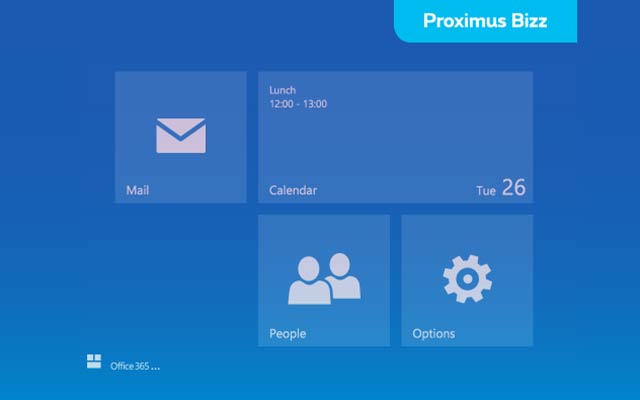 One of the major advantages of a package such as Microsoft Office 365 is that all the software collaborates neatly and there are many clever ways to work better and more efficiently. But discovering them is not always easy. We offer you 4 great tips you can use in Outlook for Office 365.
Link documents
Sending (large) documents as mail attachments is not always easy. If you use Office 365 Business Premium, you can forget about attachments. Simply load your files on OneDrive for Business and share a link to your upload in your mail message. Advantage: Outlook automatically gives your contacts editing permissions. If that's not what you had in mind, you can always edit the permissions.
From calendar to notes and back
Keeping notes, lists and minutes in OneNote works just fine. Better still, OneNote is integrated in Outlook which makes it very easy to turn notes into Outlook tasks and calendar items.
But it works the other way around as well. Copy an appointment to OneNote and you'll immediately have details such as place, date and time, agenda, etc. at your fingertips. Type your meeting minutes on the same OneNote page and you can send it to all attendants with one click.
See the mails that matter first
You probably know this one. You're very busy and the next time you have an opportunity to check your mails, your mailbox is overloaded with messages. And then you have to check and sort through the clutter. If you're using Outlook with Office 365, there is a new functionality that can help, and it's called – aptly – 'Clutter'.
And it works a bit different than you might expect because you don't need to indicate which mails are important yourself. Based on the mails (type, sender, subject, ...) you read or delete, Outlook will try to predict what is important to you. And those mails will get priority when you view your Inbox.
Of course, you can always turn off this option as well.
Reply-to-all
Here's another one: someone sends an email with a range of people in cc and, before you know it, you see all the reactions and replies from all of those recipients. That can easily get too much. Fortunately, there's a trick for that, and it's called 'Ignore' in Outlook.
In your mailbox, right-click on the offending mail and just choose 'Ignore'. If you've opened the mail message, the 'Ignore' button is at the top left hand side, next to the 'Delete' button.

Need more tips and tricks? Have a look at our Office 365 FAQ or check here to read more about Microsoft Office 365.