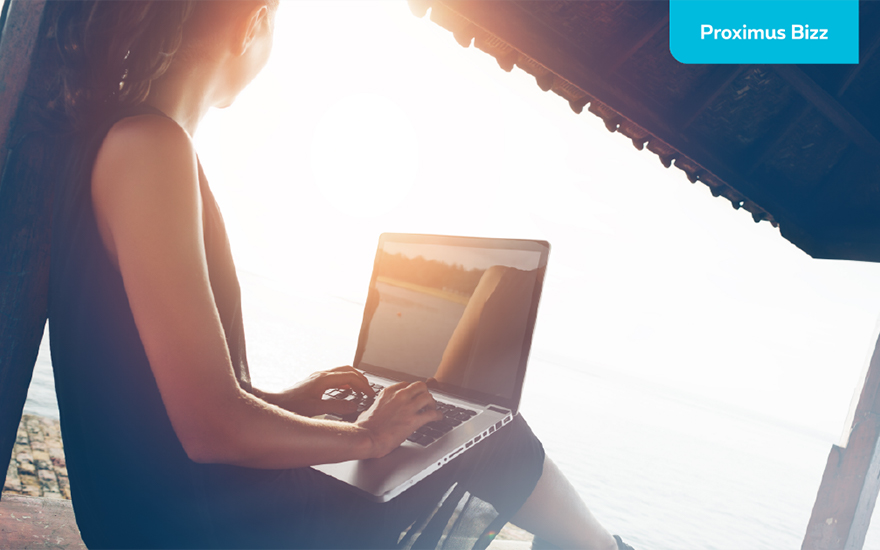 For many entrepreneurs, summer is a time that offers a brief moment of respite. Customers and suppliers are on holiday, so there is time to start things you wouldn't otherwise get round to doing. Like these, for instance.
Facelift for your digital visiting card
Are you creating your own website? The summer is the perfect time to freshen up your digital visiting card (or digital display window). If your website isn't too detailed, why not have a go yourself? With easy online tools such as Canva, Kanvas, Recite Photo Grid and Snappa you can give your website a modern look in no time.
Check under the hood of your website
Is your website still up to date? Could it use a speed boost? You can do something about that yourself. To start with, it is essential to follow the rules of good website design.
Web developer Michiel Loncke shares them with you. SEO or Search Engine Optimization is also part of a well made website. It ensures that you come as near as possible to the top of the search results list.
And last but not least, it's important that your website uploads quickly. Because did you know that 40% of surfers say they click off if loading takes more than three seconds?
Read a good book on doing business
Many entrepreneurs would like to read more, but they often don't have the chance. Summer is the ideal time to catch up. How do you lead a team? Where do you get good ideas? How can your business model be improved? How can you make use of social media for your company? You'll find a good book on virtually every possible subject.
Use digital marketing for your company
There's no escaping it these days: in virtually every company, digital media deserve a place in the marketing mix. Many business leaders realize this, but still have doubts: how do you get started? What are the dos and don'ts?
We've drawn up some handy guidelines for using Selfies, Whatsapp and Snapchat in your business, producing newsletters and setting up e-mail campaigns with Mailchimp.
Boost your cyber security
We probably don't need to tell you that cyber criminals are becoming ever more reckless and inventive. A dangerous cocktail that makes it absolutely essential to take the digital protection of your web shop and your company equipment seriously.
It doesn't have to cost a fortune. With a few simple tips, for instance, you can make sure that your laptop is properly secured and your smartphone and tablet (whether it's an Apple device with iOS or an Android unit) are protected against digital thieves.
We wish you a great holiday and hope you can take some time to enjoy it. And if you're going abroad, don't forget to check where you can browse, text and call at good rates!