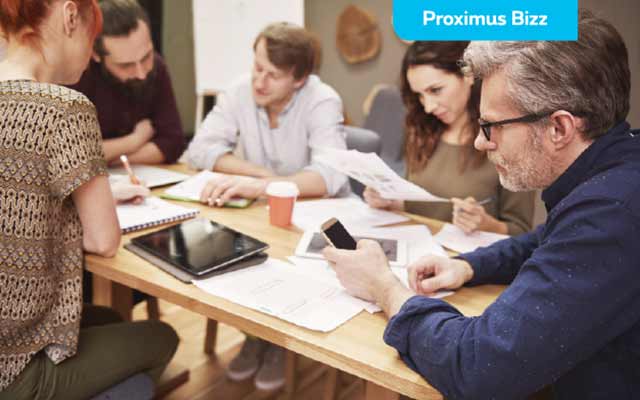 A life without social media? Unimaginable to many. To your employees as well, most likely. Do they sneak a quick peek at Facebook, Twitter or Instagram from time to time? That doesn't have to be(come) a problem if you talk things through beforehand.
More and more people use social media to stay in touch with friends and family. If not on Facebook, then on Instagram, Whatsapp, Snapchat, … To many of them, social media is a part of everyday life, and that extends to the workplace.
Employers are not always happy about that. The fear that "likes" are given and tweets are shared while there is work to be done is deeply ingrained. And what if co-workers get a bit carried away and start posting work-related stuff that should have stayed in-house? That won't do anything to further your company's reputation.
Social media: talk about it
As a business owner, it's not always straightforward to check what your staff is up to on social media during working hours. Our privacy laws are quite strict, which doesn't make these checks any easier. A lot of companies, therefore, take the drastic measure to shut down social media completely. But even that is no longer a real solution, because social media are widely available on smartphones as well. What's more, a lot of young(er) people would hesitate to work somewhere that has such strict guidelines on social networking. So there's a good chance you'll be scaring off promising employees, and that just won't do in this age of war for talent. Instead of banning social media, the best thing to do is to sit down with your workers and come up with a workable plan.
Make proper arrangements
A real social media policy would be a great starting point. Such a policy lists all the social media rules for your company: which info can be shared (or not), when is it OK to go online and what are the sanctions if people don't follow the rules. The major advantage is that you have clear and proper arrangements, tailored to your business and your people.
Look at the bright side
Besides, there are quite some positive sides to social media at work. They make for better work satisfaction and colleagues often become virtual friends, and get to know each other better. That could be a real boost to your work climate. And, on a closing note, employees that can handle social media could become the best ambassadors for you business.