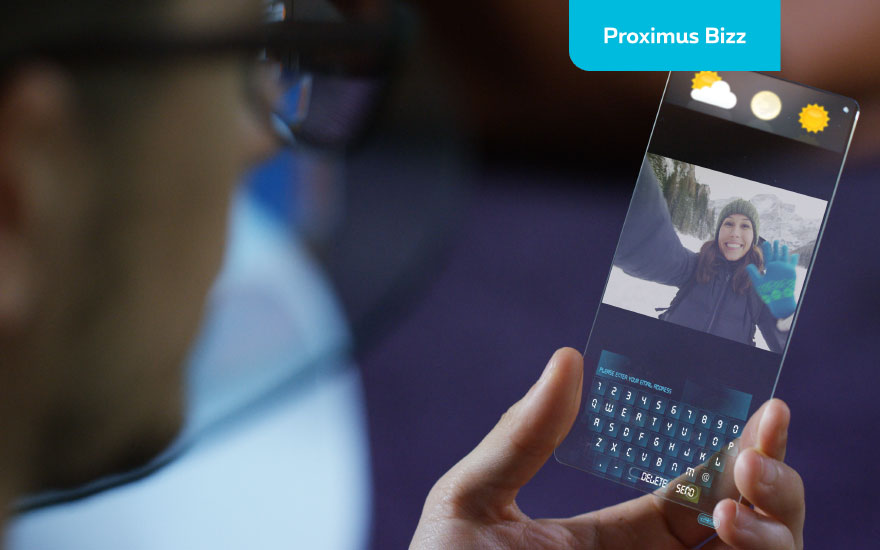 Smartphones are getting smarter, faster, handier, flatter every year… What new gadgets can we expect on our devices in 2018 and what models do the big manufacturers have in store? Taking a look in the crystal ball!
No edges
We saw a few things pop up in 2017. Screens without edges, for instance. There was still one manufacturer that waited to see which way the wind was blowing (Sony). But they, too, now seem to have given in to the new trend. And let's be honest, this sort of screen looks a lot more modern. A longer, narrower screen is easier to hold and can show more information. What is really new is that this feature will now also appear in the lower price categories. For instance, Huawei is bringing out the P Smart, a phone without edges and with a long, narrow screen. Price: € 259.
Wireless headphones
Another, more controversial development that is continuing is the removal of the headphone connection. More and more manufacturers assume that their customers prefer to use wireless headphones.
Admittedly, listening to music, calling, etc. wirelessly is much handier, but we can imagine that a lot of people still like their old headphones.
Fingerprint scanner in the screen
Brand new for 2018 is the fingerprint scanner built into the screen itself. On most telephones without edges, this is now at the back. Next year, on many (top) devices it will probably be moved back to the front. In that case, you unlock your phone by pushing on the screen: fast and handy. Prototypes with this technology have already been spotted.
Listing the new telephones in 2018 and their gadgets
The Mobile World Congress, the world's most important telecom fair, is being organized in Barcelona at the end of February. These new features are expected to make their appearance here:
Nokia 9: crystal-clear photography

The new Nokia top model will probably have an OLED screen and, of course, a double camera. Superior photography will remain a spearhead for this telephone. Nokia continues to work with the German lens manufacturer Zeiss. Do you need crystal-clear photos for your work? If so, this is one to look out for.

Samsung Galaxy S9: 1,000 frames per second

The S9 is one of the first phones to include the brand new (and lightning fast) Snapdragon 845 chip. Rumor has it that there will also be a fingerprint scanner under the screen. Plus, a camera that can shoot 1,000 frames per second. For extreme slow motion.

Huawei P11: artificial intelligence

The P10 already offered an advanced AI chip. Among other things, this can recognize certain scenes in order to select the best camera settings itself. In its successor, the AI capacities will be even more extensive.

Samsung Galaxy X: pliable telephone

It's by no means certain that this will be present at the MWC, but Samsung is working hard in its laboratories on a telephone with a bendable screen. It has two screens (front and back) that you can unfold. Smartphone and tablet in one!
Their predecessors are not yet outdated. Buy them at attractive rates from Proximus: