This is how you really empty your smartphone completely
Published on 03/10/2017 in Tech, tips & tricks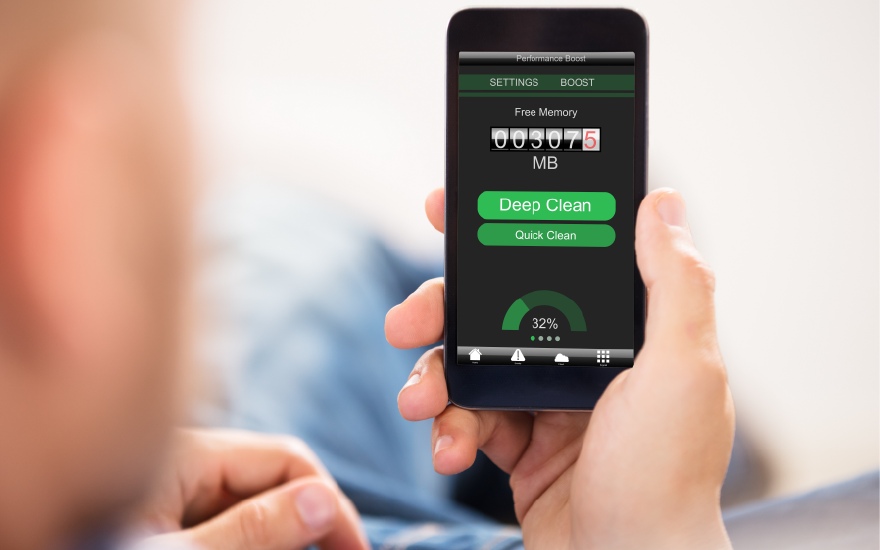 Are you totally ready for a new phone? If so, you can sell your old mobile or perhaps pass it on to your darling son or daughter. But if you do, make sure that all the data have been fully deleted from your phone.
From holiday photos to personal e-mails and perhaps confidential company information. If your partner or a family member takes over your old telephone, it might not be a disaster if this type of thing is still on it. But if you are planning to sell your phone, then you probably want to be sure that all sensitive information has been deleted.
Make a back-up
Before you delete data, you first need to make a back-up, of course. Otherwise all your data will be irretrievably lost.
With an iPhone, you do that by connecting the telephone to your computer and making a back-up via iTunes. To do this, select your mobile and tick 'This Computer' in 'Make automatic back-ups. Then click on 'Make back-up'. You can also make a back-up via iCloud. To use this method, go to 'Settings' on your phone, the 'iCloud', tap the name of your phone and tick 'iCloud back-up'.
On an Android device, go to 'Settings', 'Back-up & Reset' and tick Data back-up' to store your data on the Google servers. If you want to make a back-up on a memory stick or your computer, there are specialized apps to do this, such as Easy Backup & Restore and Helium.
Deleting
Once you have made a back-up, there are two ways of emptying your phone. The first is by removing all apps, photos, user accounts and data manually. This is a time-consuming chore and there is a chance that you might overlook certain things. It is better to simply delete your entire phone and restore the factory settings. This way it is completely ready for a new user.
To do that on the iPhone you go to 'Settings'; 'General' and 'Reset'. Then click on 'Erase all content and settings'. Your iPhone will then ask you if you are sure and suggest that first, to be certain, you update your iCloud back-up once more. If you confirm, everything will be erased from your phone.
In Android you go to 'Settings; 'Back-up & Reset' and 'Factory Data Reset'. Here you can then confirm that you want to erase everything. This sort of setting is not in the same place on every Android phone and sometimes the name is slightly different. So you may have to search for a while, but in any case, going into the 'Settings' menu is the first step.