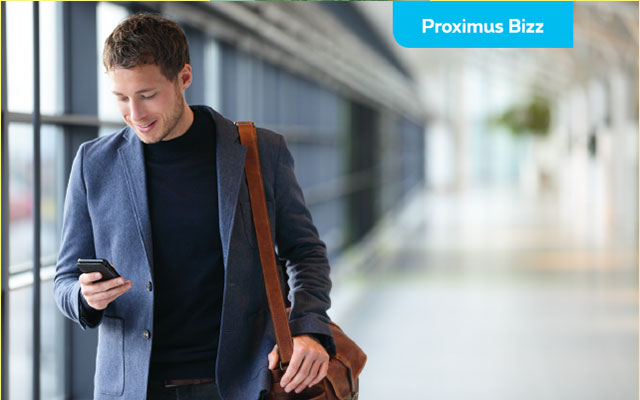 Reading your mails on the road, checking your calendar or just surfing? With our Smart Wi-Fi you always surf at the highest available speed, because your tablet or smartphone switches automatically between 3G/4G and wi-fi?
Smart Wi-Fi is part of the MyProximus app you can download on your iPhone or Android smartphone. The principle is very simple: you activate the Wi-Fi Hotspots functionality in the app and, from then on, your phone will always look to make the best connection either via 3G/4G or via any available Fon wi-fi hotspot in the surrounding area.
Smart Wi-Fi uses the Fon-network. If you are already a Proximus internet customer, you are automatically a part of the Fon-network. The idea behind Fon is that you make a small part of your home or office wi-fi network available to others (completely secured, of course) and in return you can also surf via the wi-fi networks of all the other members. There are no less than 1 million of them in Belgium, and over 17 million world wide.
No login, no password
Your Fon-access is completely free, abroad as well. What you use in mobile data is deducted from your regular internet quota. For most surfers, that mobile data volume is more than enough to get by. And if you do exceed your limit, then you can still connect, but at a lower speed.
Login and password are handled by the app, so you always connect automatically.
Interactive map
So how do you know if there's a Fon hotspot in your area? Simple: the app also has an interactive map. As soon as you come in reach of a hotspot, you are automatically switched over.
Advantages
You automatically switch between 3G/4G and wi-fi and always surf at the best available speed.
Connections are made automatically, without the need to enter a login and password every time.
There are more than 1 million Fon hotspots in Belgium and over 17 million world wide.
Fon hotspots allow you to surf completely safe and completely free!
Click here and see how you can activate your free Smart Wi-Fi today!