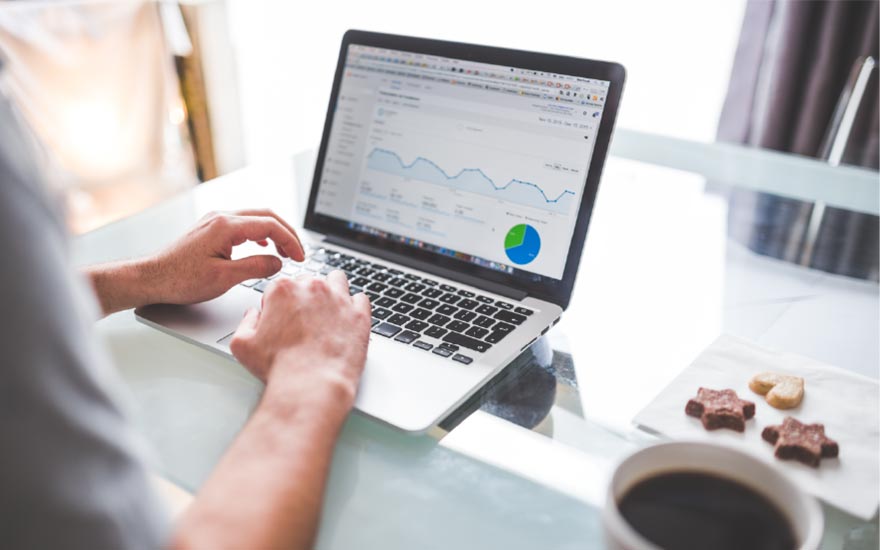 Anyone who is involved with creating or managing a website, comes up against SEO or Search Engine Optimization. What exactly is SEO? And why is it important? Frederik Vermeire of WiSEO explains.
As high as possible in Google?
SEO is often described as the art of ending up as high as possible in the Google search results. "That's a fine goal, but in my view it's got nothing to do with it," laughs Frederik Vermeire. "SEO is mainly about making yourself as visible as possible to your target group and attracting quality visitors."
The right search words
To make sure that Google finds your website interesting, you have to gear its structure and content as well as possible to the parameters that are important for the search giant. Search words are an important part of this, Frederik explains. "Hold a brainstorming session on which words are important for your website, look at what the competition is doing, read relevant blogs and see which terms pop up there. Then you can improve your website: add to the text with the right words and use variants and synonyms."
Frequently used search terms
It is also important to check which words generate a lot of traffic. Most entrepreneurs use the Google Keyword Planner for this, an online tool that they have access to if they spend a certain amount on Google Adwords. There are a few alternatives, too, both paying and free, such as Keywordtool.io and BuzzSumo.
Concrete titles and headers
You need to use the right search words not only in continuous text, but also in titles and headers. Search engines even give a little more weight to keywords in titles than in continuous text.
Carrying weight
Google uses hundreds of parameters to determine the ranking of a website. Clearly, there are basic principles that it is best to adopt, says Frederik. "For example, it is important that the structure and the technology behind your website are correct. The easier or more logical your website construction, the easier it is for the 'crawler', the Google search robot, to chart it."
Landing pages
For instance, it is best to keep the landing pages where your visitors arrive simple and to the point, so that they can find what they are looking for straight away. Google also appreciates it when surfers can bring in a lot of content themselves, as well as the fact that you radiate authority in your specialist field, that other websites link to you. Things like that push up your ranking.
Buying a vacuum cleaner?
In the past, websites often included the name of their activity in the address. So you had a website with something like www.vacuumcleanermarket.com. "Since the end of 2012, Google has adapted its algorithm so that this isn't important," says Frederik. "It was a quick way to generate brand awareness. So that doesn't work anymore."
Use internal and external links
Something that is still important are the internal links in a website. A biggish website may have thousands of them. "Via these links, Google knows whether a page is important or not," says Frederik, "you have to deal with this well." Make sure that the internal links are relevant so that your visitors end up in the right place.
Linking via a term like 'Click here' is not a good idea. After all, 'here' does not tell Google what the landing page will be about. Once again: the more relevant, the better. The same goes for external links: there is little point in linking your website on vacuum cleaners to a website about football. But a link to a blog giving household tips would be good."
Frederik Vermeire studied IT. He began as a programmer but then became interested in websites and digital marketing. After ten years as an employee, he recently founded WiSEO, a company that helps businesses meet their SEO requirements. He has just taken on his first employee. Frederik also teaches SEO in colleges, training centers and through in-company training courses.