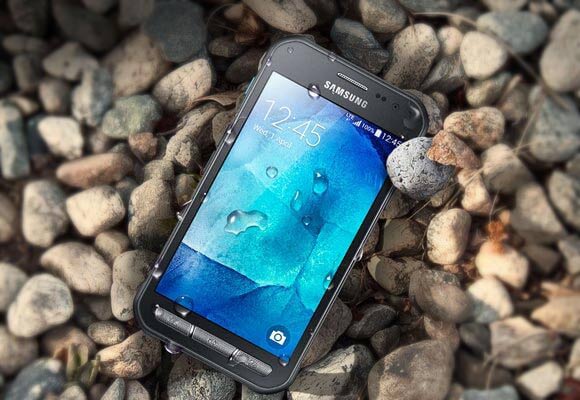 If the Galaxy S6 Edge is the fast, stylish sports car in Samsungs range of smartphones, then the Xcover 3 is the heavy-duty all-wheel-drive
This tough smartphone sports an IP67 rating which means you can stick him in shallow water for up to half an hour. With its sturdy, military-looking cover, it can survive a fall of up to 1.2 meters. Although the frame around the 4.5 inch screen is very durable, it is still quite thin, so handling the smartphone shouldn't be a problem. This makes it very user friendly for contractors, plumbers or painters, professionals who often have to go out in challenging circumstances.
Underneath the tough exterior? A very reliable Android-smartphone with 4G capacity, 8GB internal memory and a 5 megapixel camera.