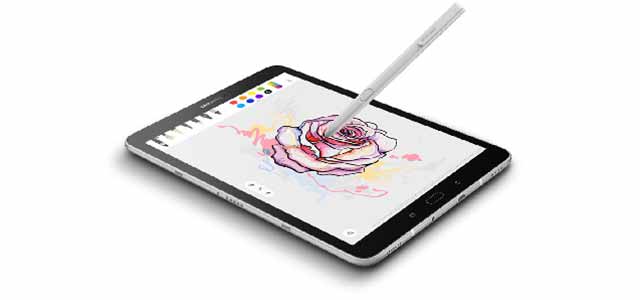 The Galaxy Tab S3 tablet has a very slim metal casing barely 6 mm thick. An extending S-Pen stylus also comes as standard. You use it to write and draw, rather than typing.
If you can afford to spend a little more, the tablet can be easily converted into a netbook by attaching a Bluetooth keyboard.
The Tab S3 comes in white and black and weighs 429 or 434 grams, depending on whether you choose the version with Wi-Fi or with mobile Internet via a SIM card. If you wish, you can connect the version without a SIM card to the Internet via your smartphone when you are out and about.