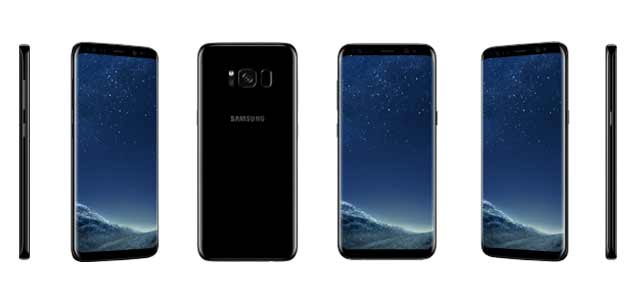 The extra-large 5.8-inch touch screen is the showpiece of the S8. At 6.2-inches, the S8+ goes even further. By way of comparison: the screen on the S7 measures 'only' 5.1 inches.
Samsung itself calls the S8 screen 'The Infinite Display": it covers practically the whole front of the smartphone and with the curved sides, it seems to run seamlessly into the back of the device.
The internal apps in particular make good use of this. To adapt your standard apps to the large screen, you have to change some of the settings yourself. The result is that everything is just that bit bigger and easier to operate.
The screen resolution is no less than 2,960 x 1,440 pixels — and even a little more thanks to the curved edge. That's four times more than the standard HD resolution (720p). To enjoy the full pixel splendor, you first have to enable it in the settings menu.
And just like the LG G6 and the Sony Xperia XZ, the screen supports HDR or High Dynamic Range. This technology produces extra bright colors, a superior color range and sharper contrasts than ordinary screens. To make the most of these visual novelties, you need special content. So Samsung is working with Netflix and Amazon who have films and series in HDR in their portfolio.