Screen
The iPhone X has a big 5.8-inch OLED screen that occupies virtually the entire front side – a design statement that has already been made previously by the Samsung Galaxy S8 and the LG G6. Unique to the iPhone X is the 'indentation' above the Super Retina screen for, among other things, the speaker, front cameras (there are two) and several sensors. Because of this the display extends a little further than in the competitors. The OLED technology not only ensures nicer colors and better contrast, but consumes less energy.
Face ID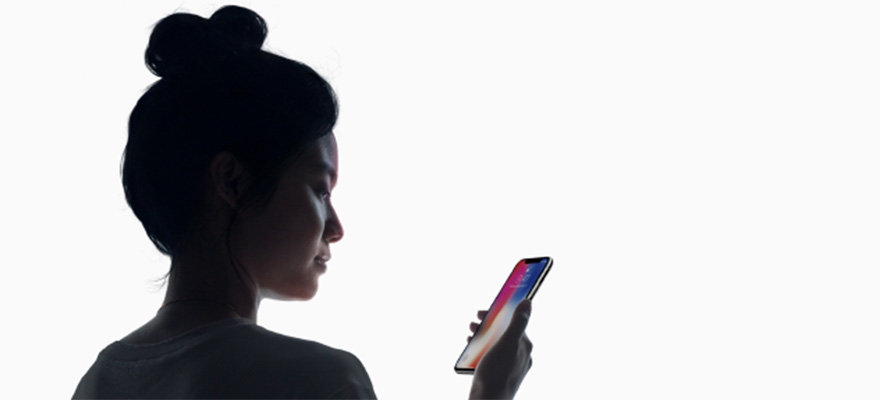 Because the enormous, almost borderless screen leaves no room for the standard Touch ID button with fingerprint scanner, the iPhone X has an advanced form of facial recognition. The gadget goes by the name of Face ID, and makes use of an infrared camera that scans the contours of your face in 3D.
You use Face ID to unlock the telephone, but also to make purchases in the App Store or in combination with Apple Pay. It is not yet clear, however, when this payment service is coming to Belgium. Aside from being easier to use, facial recognition is also safer, according to Apple: with Touch ID the chance that someone else can unlock your phone is 1 in 50,000; with Face ID, only 1 in 1 million.
Dual Camera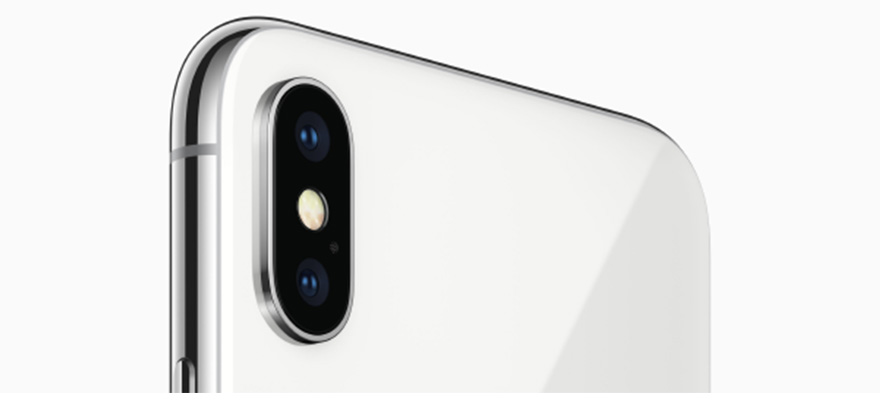 Like more and more top smartphones, the iPhone X has a dual camera. The biggest difference with the optics of the iPhone 7 Plus (and the new 8 Plus) is that both lenses have optical image stabilization, which provides sharper shots in less favorable lighting conditions. Both the wide-angle and telephoto-lens camera offer 12-megapixel image quality and also, of course, film in 4K quality. We also note the revamped Portrait Mode with five studio lighting effects that is available on the 7-megapixel selfie camera.
Processor and memory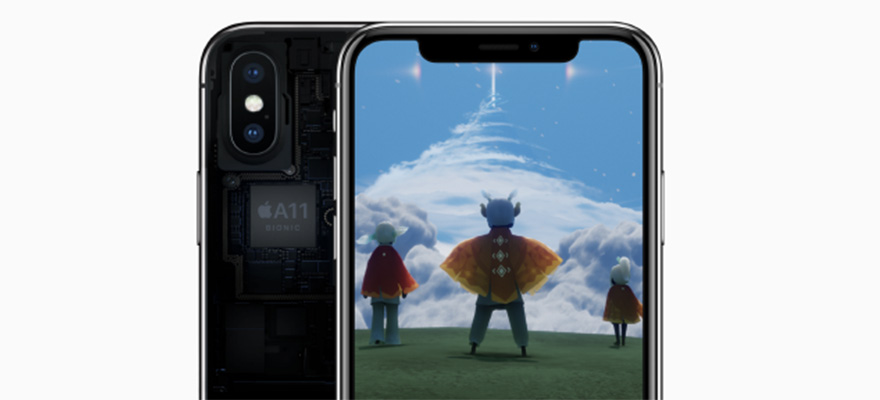 Other specifications of the anniversary phone are the lightning-fast new A11 Bionic processor with six cores, the 3 GB RAM and the option of charging the phone wirelessly.