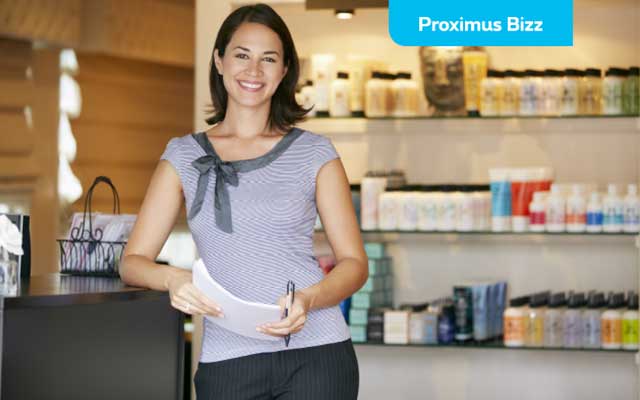 'A business only survives by the grace of its customers', or so the cliche says. But do you know how your customers feel about your product or business? How do you find out and what do you do with that information? Keep your finger on the pulse and extend your (digital) antennas!
Sign on the wall
Many entrepreneurs have been through this: they take a flying start and manage, almost effortlessly, to outdo expectations in the first years. And then, seemingly without any identifiable cause, revenue starts to stagnate and it seems as though loyal customers from the early days start losing interest.
Grasp the nettle
When this happens you need to find out as quickly as possible why its happening. And the people who can best answer this questions are your customers themselves. You'll have to ask them. Luckily, in this digital age, that is a lot easier than it used to be.
Survey
A good idea, from day one, is to get hold of your customer's email addresses. Not just for marketing purposes, but also to ask for feedback on your product or service. An online poll or survey is not too hard to get going, technically. A lot of entrepreneurs rely on instinct or gut feeling, but you'll soon see that these kinds of surveys give you a lot of insight.
Social media
You can use social media, such as your Facebook page, as an extra channel. Offer your followers a direct link to the survey or poll on your web site. Get a competition going, have a raffle or give participants a discount on their next purchase. Customers also tend to be quite vocal about companies and products on social media. So keep a close eye on your social media channels. And have a quick check around the web to find any other fora or web sites where your business or products are discussed, often without you knowing about it.
How about your competitors?
Another source of information, very often overlooked by business owners, is the competition. Get out and buy something from them. How do they deal with customers? What is the purchasing process like? How about follow-up? How is their product different from yours? You can almost be sure that you've already had competitors visiting your business one way or another.
Follow-up
Information won't do much good if it ends up in a file folder somewhere. You have to do something with it. Take all the feedback into account and make sure not to ignore negative messages. Keep you customers informed of what you're doing and what products or services are in the pipeline.