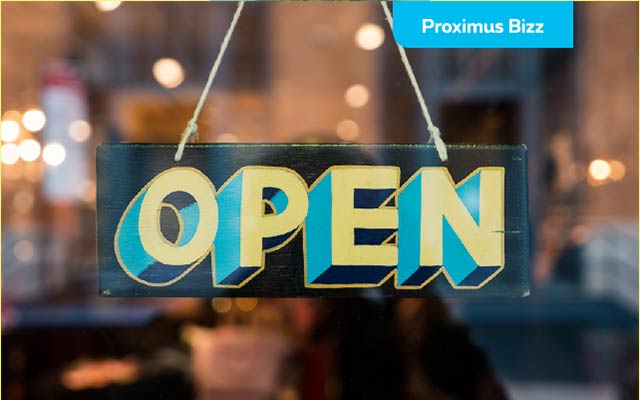 There was a time when a painted signed and mouth-to-mouth advertising were enough to get business. But, nowadays, you need to be digitally as well as physically active to grow your business. In other words: you need to promote yourself. And, although advertising tends to be quite expensive, there are more than enough ways to get the maximum effect at a relatively low cost.
Google Adwords
No doubt you've already seen Google Adwords in action. Those are the small ads you see above and to the right of your search results in Google. The big advantage for small businesses is that you only have to pay every time your ad is clicked (the PPC or pay-per-click system). You enter a set budget in advance and you indicate how many cents you are prepared to pay per click. It's an easy and controllable way to guide potential customers to your web site.
Facebook Ads
Social media have become quite indispensable on many levels. Look at Facebook, for instance, with over 900 million daily visitors. Their Facebook Ads service allows you to select target audiences based on location, age, gender, interests, and much more. This way, you can be sure that your ads only reach those people you actually want to reach. The daily budget? With the minimum of 5 euros per day, you're already well set to promote your business.
Get behind a good cause
A brand or company that has social engagement and supports good causes always gets extra goodwill. Sponsor a neighbourhood gathering, for instance, or organise an event in support of your favorite good cause. You will reach out to an audience that you most probably wouldn't have reached otherwise.
Google My Company
Even if you're already working with Google Adwords, there is an even cheaper option. With Google My Company your company data appears on Google Search, Google Maps and Google+ for free! Add a route description, your opening hours and the necessary contact details and you're good to go.
Extra advantage: users can publish positive experiences they've had with your company, products or services. The more positive reactions you get, the faster you'll convince potential customers.
Go old-school and do a flyer
Designing a flyer isn't much trouble at all. Where and when you hand it out is more important for a good return on investment (ROI). For instance, handing out flyers about aqua-gymnastics in a nightclub probably won't do you much good, and neither will handing out a flyer about tuning at a interior design fair. Choose the right locations and events to distribute your flyer. Keep the information on the flyer short and consice, and make it very inviting.
Cost-sharing
To put it simply: step out into the street and look around. There are bound to be plenty of companies, shops and small business in your neighbourhood that you could cooperate with? With shared flyers (and thus, shared costs) for instance, or videoscreens in store announcing each others products, or discounts for customers of the businesses you are partnering with… there are many possibilities.
Get your own Facebook page
Remember the 900+ million daily Facebook users? That impressive enough in itself, but it gets even better with the following percentage in mind: no less than 80% of active social media users like to contact companies or brands via those same social media. So do make sure you have your own Facebook page and get the necessary likes. And make sure to update regularly with new images and posts. Also keep it alive by responding (quickly) to comments.
Get noticed!
No news is good news? Not so for businesses. Try to get your business in the (local or regional) media. You can announce a new product, a special action or an interesting bit of news. Always add one or more attractive images to your media messages (except for radio, of course), because that increases your chances of being contacted or visited by a journalist.
Sticker everywhere
Businesses with their own car, van or lorry really shouldn't go without car stickering. Never forget to add your phone number and a (short and easy to remember) URL for your website.
And the winner is…
If you organise a contest, there are no losers. Find the 1 millionth customer, hold a raffle, give away a gift basket, whatever… That extra attention is yours! If there is a prize to be had, a lot of people will make an effort to participate for a chance to win.