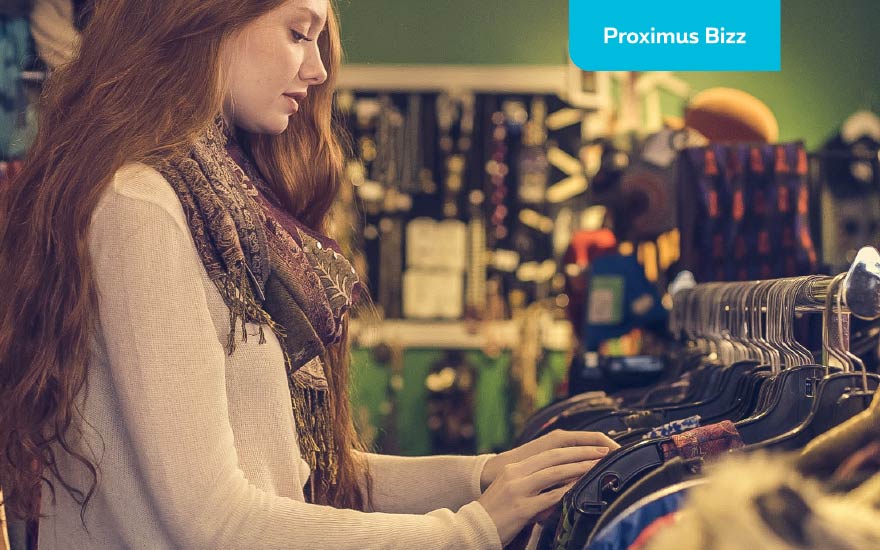 Pop-up stores are the latest thing. Not just big brands like to set up a temporary store, but small traders do it too, to create awareness of their name, reach more customers or as a test concept. How do you start an adventure like this?
Permits and insurance
Of course, you can't just open a pop-up store in the middle of nowhere. You will need to find premises, enter into a contract with the owner and possibly do some conversion work. Have you found your (temporary) dream location? Great. Then you will have to obtain the necessary permits and insurance. You will find all the information you need on the Xerius website.
Many cities and communes expressly support the pop-up concept and offer financial assistance for traders who venture to take this step. So be sure to enquire at the city and municipal authorities.
TV and Wi-Fi
The location you need will, of course, depend largely on the activity you are planning to carry out there. The needs of a pop-up bar differ from those of a pop-up clothes shop. So check beforehand what is already available in terms of cooking facilities, water, electricity and energy supplies.
And then there are things that are an asset for everyone: an internet connection, for instance, so that you have Wi-Fi in your business. That is not only great for customers, but for you, too, so that you can offer electronic payment facilities, for example. Ask straight away about the possibilities of installing television in your store, as well. It instantly livens up the brasserie and entertains a lot of waiting customers.
Before you take this step, you need to think about the practical aspects of the store, too. What days will you open? At what times? Are you going to hire staff or do everything yourself? This type of decision often has far-reaching financial and practical consequences.
Buzz and hype
Of course, you want to create as much buzz and hype around your store as possible, preferably even before it actually opens. Social media such as Facebook, Twitter, Instagram and Snapchat and a good digital marketing strategy are invaluable here. These introductions to Snapchat and selfies and Instagram will help you along your way.
But buzz alone will not be enough. You'll need to tell a suitable, consistent visual story in your store, as well, from the posters in the window to your Facebook page. You can hire professionals to do this, of course, but you can also try to do it yourself with these graphic tools.
Finally: naturally, you want to stay in contact with the customers who visited your pop-up store. So make a note of all e-mail addresses and send out a regular electronic newsletter.