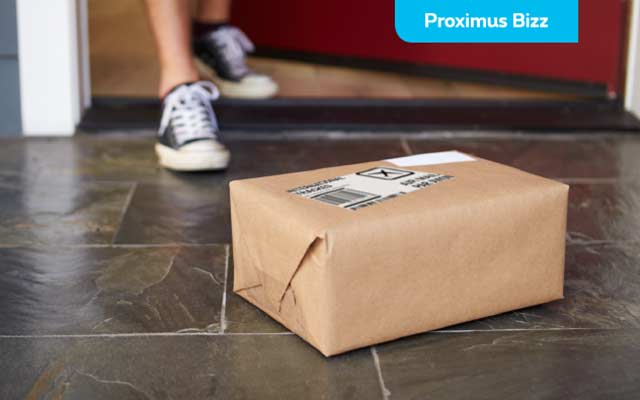 Start a web site and sell like crazy? No, running a webshop is not that easy, unfortunately. There's a lot more to it. Like packaging and sending your products, for example. We'll give you some tips on how to manage just that.
Package
Good packaging is a definite requirement. Use something that is adapted to your products. Not too small but also not too large or heavy because that'll run up additional delivery charges. A lot of parcel services offer a full range of packaging, but you might be able to find cheaper alternatives online. Check and compare!
Parcel pick-up
When your parcel volume is still relatively low, you can easily drop them off at the post office. But when sales go up you can ask a parcel service, at a price, to pick up your parcels once a day. Most services like Bpost, DHL, Fedex, UPS and a range of other provide this service.
Home delivery or pick-up point?
Do you deliver parcels at home or to a pick-up point such as UPS? Most internet shoppers like the luxury of having packages delivered at their front door. Because one of the key differentiators of online shopping. But pick-up points also offer advantages: if the customers is away from home most of the time, it might be easier for him to collect his parcels at a pick-up point when it's convenient to him. The delivery cost usually is a bit lower as well.
Of course you can always combine both and offer your customers a choice. But you'll most probably have to work with two delivery companies as well which doesn't exactly make your logistics any easier.
Fast, faster, fastest
You can certainly let your customers choose how fast they want something delivered. The rule is simple: the faster they want it, the more expensive it is. Parcel delivery companies can work very fast, but with a price tag, and that's certainly the case if you need to deliver larger, heavier parcels.
Insure your deliveries
If your products reside in the higher price range, it might be a good idea to offer insurance on package deliveries. At a price, of course.
Tracking and tracing parcels is also offered by all solid delivery companies and is a good first step to make sure your parcels get delivered.
Belgium or world wide
As a closing point: to you only delivery within Belgium or do you offer international deliveries as well? If you send packages abroad you can reach many more potential customers. But that, as you might have guessed by now, comes with an extra price tag.