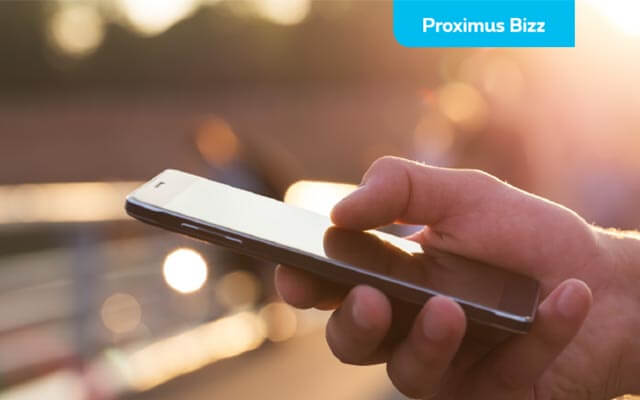 It's perfectly possible to send and receive e-mails using the standard e-mail app provided with your mobile phone, but there are often better alternatives. You don't have to think about the price – most of them can be downloaded free of charge. Well-known names include Boxer, Cloudmagic, Spark and Airmail, Mailwise and Nine. But if we're honest, we're very happy with Outlook on our smartphone. This is why...
Outlook
Microsoft Outlook is available for both iOS and Android. Outlook includes lots of functions to deal with the daily mountain of e-mails quickly and easily. That's a huge advantage, particularly for the self-employed and business people.
Just swipe
As with almost all e-mail applications, you can simply swipe messages left or right. You decide what happens then: the message is deleted or stored, moved to a particular folder or marked as read or unread. Choose what you find easiest.
The rest comes later
One very interesting feature is the possibility of planning an e-mail. You can make it disappear from your Inbox to reappear later at a time that you can define yourself. For instance, suppose a supplier sends you an e-mail about something that will only come up in three weeks' time. You can make the message disappear and let it return to your inbox after three weeks. You can set the date and even the time yourself.
Setting priorities
Another handy function is the automatic classification of e-mails into "important" and "somewhat less important". The Outlook mailbox is divided into 'Focused' and 'Other'. E-mails that demand your immediate attention are put in 'Focused' and the rest (adverts or messages from people you don't know) go to 'Other', where you can read them later. At first, you will have to move e-mails from one folder to the other manually. But Outlook has a self-learning function: the longer you use the app, the better the automatic classification will work.
Google developed Inbox, an e-mail program that takes this principle a step further. It collects e-mails and sorts them automatically into separate folders ('Travel', 'Shopping', 'Social', etc.), so you can quickly navigate. You can even create your own groups.
Integration with calendar
One last, very useful feature in Outlook is the integration of OneDrive, your diary and your contacts list in the app. Imagine you receive a meeting request by email. In Outlook, you can check your diary immediately to see if you are available without having to switch to another app. Of course, the meeting can be scheduled immediately. Sending files from OneDrive works in a similar way.
Conclusion
There are certainly e-mail applications that you will find more fun or more intuitive than Outlook. But when it comes to functionality, Outlook is more than a match for the others. Particularly if you make full use of OneDrive and OneNote. In that case, the integrated approach is indeed a great added value.