Having a new website built for your business? It's easy, with Bizz Online!
Published on 20/08/2018 in Inspiration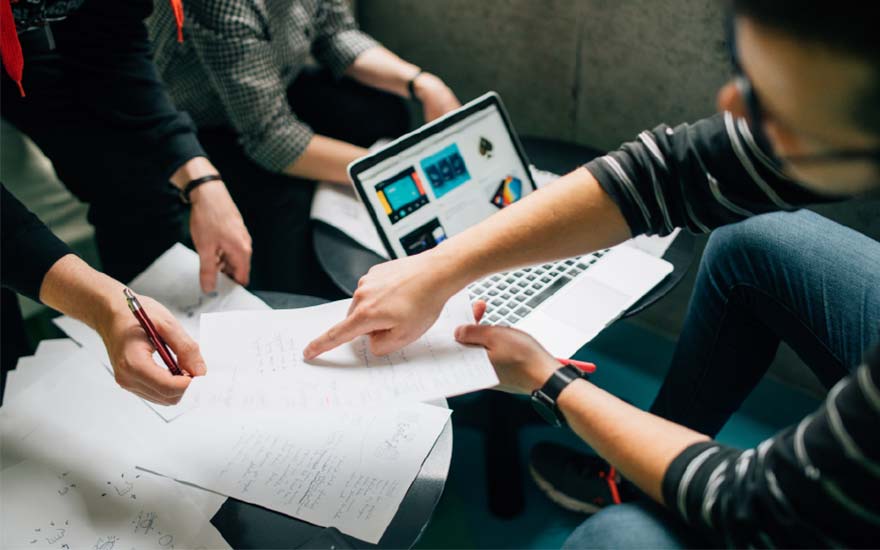 83% of Belgian consumers look for products and services online. Having a website is therefore no longer just optional, it is crucial for your business. Thankfully there is a way to have a website built easily and at low cost: Bizz Online. Tell our experts about your business' strengths and they will start working for you. It's that easy! Find out more about how Bizz Online works, and why it could benefit you.
A website in four simple steps
Bizz Online is an all-in-one solution for businesses that want to have a stronger online presence. Our team of project managers, web designers, copywriters and marketers are available to make your business stand out on the internet. In this way, we'll ensure your target audience finds you faster and trusts your business.
This is how Bizz Online works:
You talk through what your business needs are with your personal Bizz Expert

Your expert will make sure they have enough images and copy

We build, publish, and manage your website

We work out the SEO to make sure you score well on Google

We update your information on Google My Business and 1207

For questions or amendments, you can always go directly to your Bizz Expert
Easy, right? From now on, you have your own little place on the internet. A powerful website that is quickly found on Google, meaning the people you do business with will find you.
The benefits of Bizz Online are endless
Having a website built by Bizz Online offers huge benefits. There is a Bizz Online formula suited to the needs of your company:
S consists of one page in one language

M will get you a website with multiple pages

L gives you the possibility to personalise the website yourself
Depending on which Bizz Online formula you choose, it will take between 2 days to 3 weeks for your website to be ready. There are no hidden costs with Bizz Online. Hosting and maintenance are included in the price of your site.
We also consider that, as a business-owner, you have other priorities than your website: with Bizz Online, you will have very little work to do for your site. Let's say you want to change or complete content on your website? You simply contact your Bizz Expert. Directly, via chat, e-mail or telephone. We'll take care of the rest.
Bizz Online is the ultimate package for entrepreneurs that want a strong online presence. Without wallet-draining bills or day-long meetings. Simply explain what you need to your Bizz Expert and, voilà: they will build your site in just a few days. This includes a page on Google My Business and 1207!
Questions about our offers?
An advisor is at your service