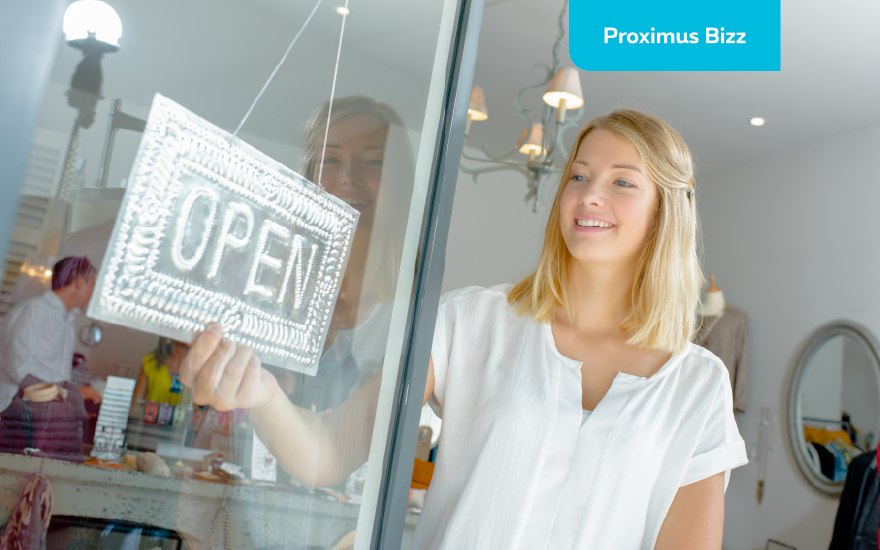 Have your business premises become too small and you want to move? Great, but of course you want to stay in touch, by phone and Internet. Here's what to do.
Arranging for your phone system to be moved is very simple. You give us your data on line and within two hours someone from Proximus will call you back to make an appointment. Ideally you should do this about six weeks before you move into your new premises.
Help from the Bizz Expert
Do you have specific equipment that you would like to take with you when you move or that you want to use in your new place (a telephone exchange, a LAN/WAN network, etc.)? If so, contact your nearest Bizz Expert. He will help you decide how best we should approach this.
Remain contactable
Of course, you want to remain contactable while you move. Diverting your calls to another telephone or mobile is definitely a good idea. With Phonemail and Phonemail Basic you can easily listen to voice messages.
Wi-Fi in your new premises
Could the Wi-Fi cover in your new building be better? There are various wireless solutions available, such as a PLC adapter (Wi-Fi via the mains) or a wireless Wi-Fi bridge (which extends the cover of your network).
Don't mislay any invoices
Finally: you have a lot on your mind during a move. You can easily have your Proximus invoices (and those from many other companies) sent by e-mail or via the Zoomit service so that you can keep track of the situation and post isn't sent to your previous address by mistake.
Everything in one place
We have listed all the information you need about moving for you.