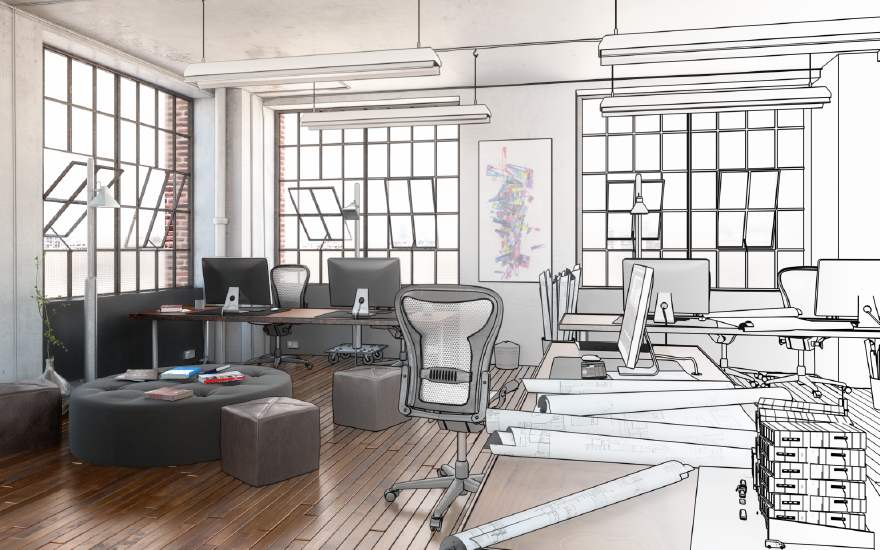 When you move your company to a new store or office, you naturally want to get your telecom and internet infrastructure sorted out as quickly as possible. How do you make sure that all your staff (and customers!) can call and surf without a care?
80% of all mobile phone calls are made in-house
We often associate mobile phones with making calls on the road. But approximately 80% of all mobile phone calls in Belgium are made in-house. So, this is one parameter that counts straight away: how well insulated are your future premises? Is the reception good from top to bottom? Or is your office built of thick concrete walls that block the Wi-Fi and mobile phone signal? In new buildings especially, which meet the most recent insulation standards, that can be the case.
There are a few devices that can take your Wi-Fi signal into every nook and cranny. To improve the mobile phone coverage, mobile repeaters can be installed that strengthen the mobile phone signal throughout the building. The result: an optimal range! And did you know that a better connection extends your mobile's battery life?
The right internet connection
As well as using mobile phones, you of course want a fast internet connection at your workplace. Which connection is most suitable for you depends on how many people are going to use it. The needs of a small, self-employed person working alone will differ from those of a company with seven staff. The set-up of your IT network and the hardware you need to deploy have consequences, too, of course.
Naturally, you want to stay in touch while you move, by telephone and via the internet.
Superfast fiberglass?
If you move to a business park or into the city, there is a good chance that you will be able to use the superfast fiberglass network. This has countless advantages: superfast and very reliable connections that offer scores of interesting new applications, not just for the internet, but for telephony as well.
Your customer surfs with you
You have probably already noticed that many large chain stores offer their customers free Wi-Fi in their store. As a small retailer or trader, you can benefit from this as well. It gives customers the possibility of amusing themselves a little while they are in your store: he surfs on his phone while she tries on clothes. It also gives you the possibility of collecting customer data and boosting the purchasing process. Wi-Fi in your store really is a good idea.
Your Bizz Expert helps you move
Will you be moving to new (or your first!) premises soon? If so, be sure to contact a Proximus Bizz Expert. He can give you personalized advice about the best solutions for you. In the meantime, you can prepare for the move or installation of your telecom system easily with this step-by-step plan.