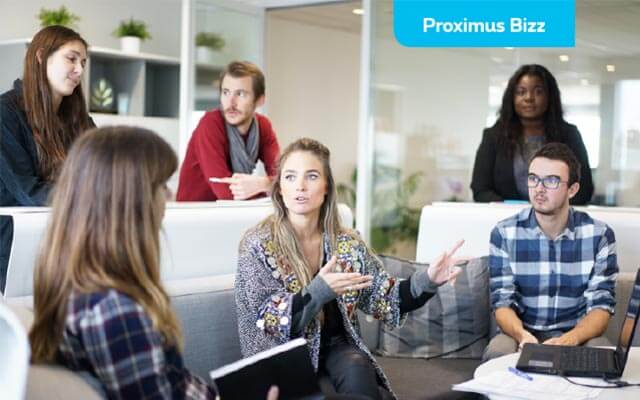 September is coming right up. Time to shift the gears up again, and what better way to do that than with motivated employees. That doesn't only make for better results, but it's a lot more enjoyable for everyone. But motivating employees is not always that easy. So we've listed a couple of tips…


Lets do away with a major misconception first: a good salary helps to get and keep good people, but research shows that only a small minority of employees would stay in a work environment they don't like because of the salary. So motivation is about much more than financials.
Foster talent
Challenge your employees and give them tasks that allow them to exploit their talents. That's a first great way to motivate them. And it's an essential part of 'being a leader': dare to delegate and show your people you have confidence in their ability to do a good job. Their appreciation is virtually guaranteed.
Involvement
In order for people to use and develop their talents, they have to feel involved in their jobs and show interest. Make sure to check that when you're hiring new employees. Because someone who only comes in for the standard nine-to-five is almost sure to upset you and his co-workers and perhaps won't last for very long. In small enterprises, there's often not much room (or patience) for people who don't pull the same weight as their colleagues.
Let's do lunch
The atmosphere at work is another crucial point. So make sure to take the time to build rapport with your people. That doesn't mean you have to see them on week-ends or you have to book expensive teambuildings three times a year. Just take some time to have lunch or a quick coffee now and again and get to know your workers better.
Open communication
Keep your lines of communication open in all directions. That helps motivate people as well. Small enterprises have a distinct advantage in that area, because owner and workers are usually quite close and are able to quickly pick up on potential issues.
Encourage your people to speak freely: 'yes-men' will not help your business get anywhere. Have a conflict on the workfloor? Make sure to intervene quickly and justly. You'll solve the issue before it escalates and your workers will respect you for your involvement and quick action.
Be flexible
Of course you can and should make certain demands of your staff, but try to be flexible when they come back with a request: an unplanned day off, for instance. And if there's really no way you can grant that request, do whatever you can to explain why you have to say no.
Guv, got a minute?
Finally: if you're often away from the shop floor and/or don't see your staff every day, try to specifically plan timeslots where you are available to them and where they can talk to you in person. And don't wait for the traditional yearly review (if you have those), but do it on a regular basis.