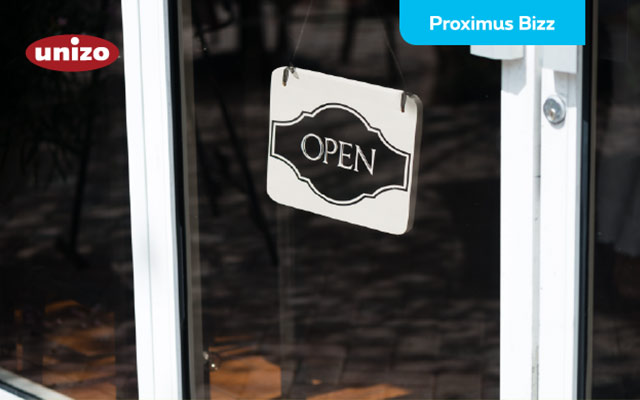 No less than 82,571 Belgians started their own busines in 2015 and that is 1.8% (1,464) more than in 2014, say Graydon, UNIZO and UCM. This marks the first time that the number of starters has risen above the level of record year 2011, just before the start of the crisis.
The upward trend is continuing this year. Preliminary first quarter figures show a considerable increase of 6.4% and the main source of that increase remains Flanders. It had 4.1% more businesses than in 2015. Brussels saw a slight decrease of 0.3% and Wallonia showed a decrease, second year in a row, of 0.1%.
Antwerp Province led the parade with 13,840 new businesses, followed by Brussels Capital (11,174) and Eastern Flanders (10,178).
Karel Van Eetvelt, managing director UNIZO: "Belgium, and certainly Flanders, have an open economy. When business is good (internationally), more people start their own business. So the increase in starters is a positive signal. The economy is slowly picking up." UNIZO does stress that good support remains crucial for starters. They point to the heavy burden of administrative red tape that slows down many starting businesses, as well as the need for continuous access to good financing.

Eric Van den Broele, senior manager Research and Development at Graydon, sees a range of explanations for the upwards trend: "On the one hand the positive news about the economic upswing is slowly restoring the entrepreneurial spirit. Aside from that, my personal opinion is that a number of people have gone out looking for new challenges after the crisis, either forced by circumstances or voluntarily, and many of those have chosen to start their own businesses. It's no coincidence that we've seen a marked increase of businesses oriented towards general business services, consultancy and advertising since 2008. A notable fact is that many starters in these areas are older than the average starter."
Consultancy remains popular
The main contributor to the rise in starters is the servicing sector (business services, real estate, IT and personal services) with no less than 31,659 new businesses. Free professions (13,040), shops and detail (7,572) and construction (8,998) are also main contributors. Percentually, the biggest increase is noted in the transport sector where the number of businesses has increased by no less than 14.4% in one year.
70% of starters make it through the first 5 years
The study by Graydon, UNIZO and UCM shows that no less than 69.7% of starting businesses are still operational after 5 years. The numbers in Flanders – at 70.7% - are slightly higher than in Brussels and Wallonia, both at 66.5%. But there are big differences between various sectors. In Free professions, 85% of companies make it through the fifth year. In food and beverage, only 55% make it that far.
Looking ahead at 2016
"Although the current figures are incomplete, we already see a marked increase," the organisations say. "During the first quarter of this year, the number of starters already rose by 6.4% in Belgium. 8.5% in Flanders, 4.5% in Brussels and 3.6% in Wallonia. The province with the highest starters ratio is Limburg, with an increase of 12%."

<call-to-action>
Want to start your own business? Make sure to check out our Startersdeals