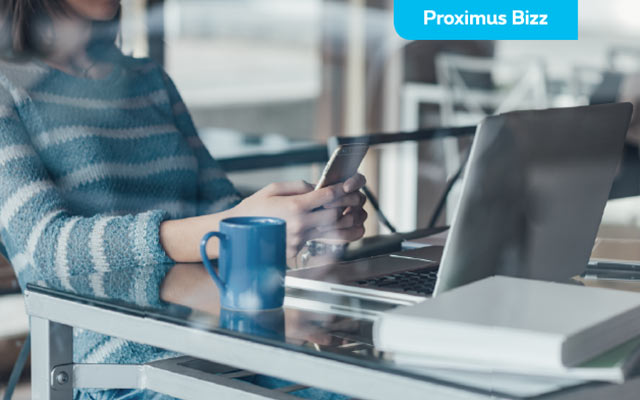 Finding a document on a regular PC is a piece of cake. On a smartphone… it's not quite that straightforward. But being able to find, copy, back-up, share or transfer your files can be crucial for business owners.
We explain, step-by-step, how it's done and how best to save your calendar and mails.

Android or iPhone?
Apple is a bit more demanding when it comes to file management. The internal file folders on an iPhone are tightly sealed. If you've just created a Word document on your iPhone, it's virtually impossible to copy it manually or move it to another folder. On the upside, it's not so easy to delete files by mistake either. Which comes in handy if you tend to be a bit distracted at times.
On an Android phone, it's a lot easier to get access to your files. The file manager apps available for Android – and there are a lot of them – make it easy for you to copy or delete files or to move them about, to your SD-card, for example.
Here comes the cloud
Fortunately, for iPhone users, there's a quick trick to store and manage your documents, images and files: put them in the cloud! Apple has its own iCloud for that purpose. But other alternatives exists, such as Google Drive, Dropbox or OneDrive (also available from Proximus). You can even set them up so they'll automatically upload every picture you take. Want to share Word documents as well? Not a problem. You can easily upload your documents and view, edit and share them where and with whom you like.
Cloud offers real advantages, also for Android users. And it's so easy to use you couldn't go without it, once you start using it. The only disadvantage is that the free cloud services only give you limited storage. So chances are you'll have to get a paying subscription sooner or later. Fortunately, prices have really become quite affordable lately.
If you happen to have a Proximus Bizz Pack, you get OneDrive for Business for free, including 1TB (that's 1,000 gigabyte!) storage.
Mail, calendar, contacts
If you want to save and synchronise mails, calendars and contacts, you're best served with tools like Gmail or Outlook. Both iPhone and Android support them, and the data you store is always available on all your devices.
If you'd rather stick with another mail provider, like Skynet, you should try to use the IMAP mail protocol. This gives you just about the same technical advantages as working with a real external provider. Our Proximus helpdesk can help you if you have any questions.
Another advantage: if you ever lose your phone, get another one or even switch from iPhone to Android or vice versa, you're only a couple of touches away from all your mails, contacts and calendar details.