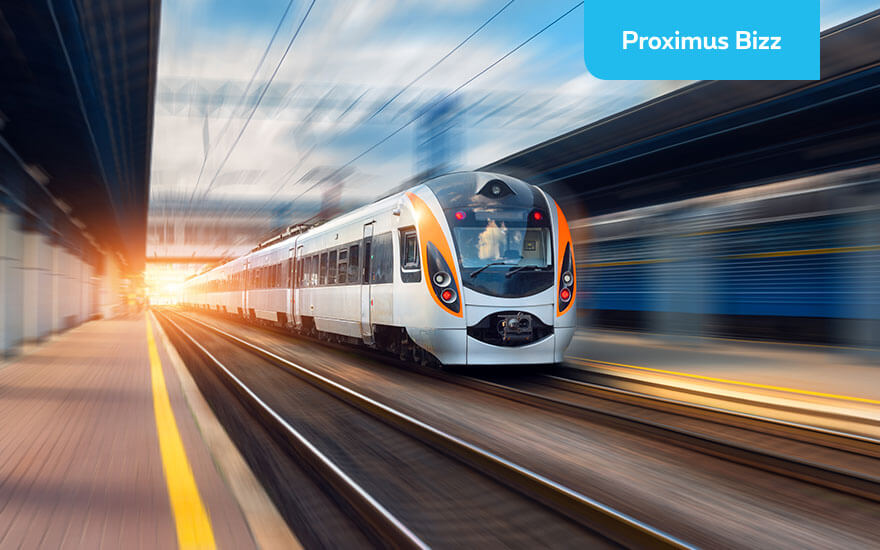 When you're travelling by rail for business it would be great to stay connected. Even in 2015, that is not always self-evident, but better things are coming.
More and more people want to stay connected all the time and everywhere they go. In fact, mobile internet has become so pervasive in our daily lives and work that it's hard to imagine going without connectivity. Up to a point that we feel somewhat unsettled when we have to go without mobile coverage.
There are few 'blind spots' as notorious as trains. For the moment, there is no wi-fi available on our national rail network, but Minister Galant has urged the SNCB to provide wi-fi coverage on trains by 2019. Her colleague, Minister De Croo is consulting with network providers to improve 3G/4G coverage alongside railway tracks.
In any case, we can look forward to a (distant?) future where every rail passenger will benefit from quality internet connections via wi-fi or mobile networks.
If your business trip includes international rail travel, your prospects of staying connected will definitely improve, because many international rail companies already provide some measure of coverage.
If you're traveling on Thalys, Eurostar, ICE or TGV, you can at least charge your devices in the sockets provided (Eurostar provides dual sockets for UK and EU connectors). Wi-fi, unfortunately, is something else altogether.
Thalys trains have limited wi-fi connectivity. Free for travelers in first class and those in second class with a semi-flex, B2B or Thalys ThePass ticket. For other travellers in second class, wi-fi is payable. Credits can be purchased in advance and online on the Thalys web site.
ICE trains provide free wi-fi in first class, but not on all trains and lines.
Eurostar has wi-fi in the departure areas of St. Pancras International, Paris Gare du Nord, Brussels-Midi, Ebbsfleet International and in their Business Quiet Area at Ashford International.
Business Premier passengers and holders of a Eurostar Carte Blanche have access to free wi-fi in the business lounges at London, Ebbsfleet, Paris and Brussels rail stations.
Eurostar does not yet provide on-board wi-fi for the moment but will implement the service as from early 2016, with the introduction of their new e300 trains which are fully equipped to cater to the discerning business traveller.
So, for the moment, options are limited but the situation is set to improve, at high speed!
More info: