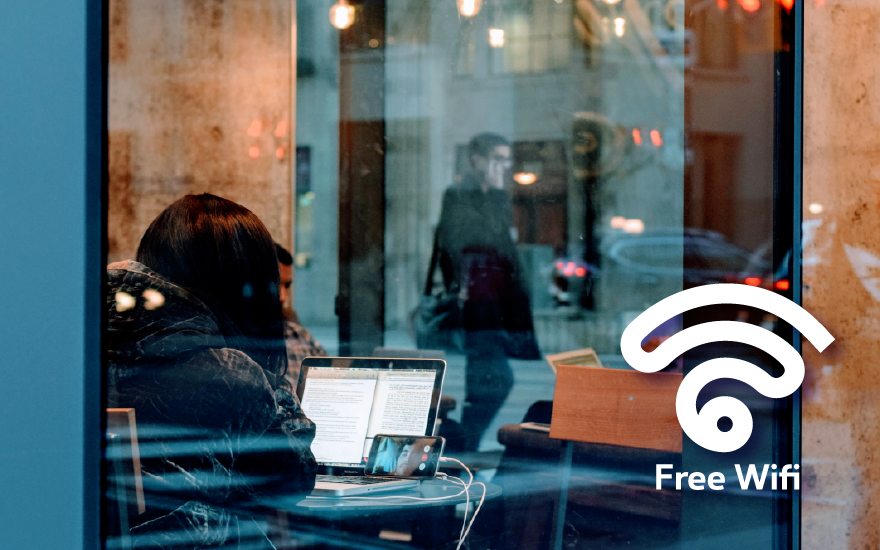 Do you offer your customers free Wi-Fi? Lead your visitors to a login screen. Here they enter data before they can browse. "Keep the data that have to be entered as short as possible." is the advice from Greet Ilsbroux of Proximus.
Make things easy for your customers
"Sometimes stores or cafés use codes on till receipts that you have to enter or special codes that are generated and that change every day. People think that's too much hassle," says Greet Ilsbroux. "It is also tempting for entrepreneurs to request mountains of information from customers on the landing page. Here again, a lot of consumers get fed up. So, try to keep the data that have to be entered as short as possible. Limit it to just the e-mail address, for instance. But don't forget to have customers tick that they agree to the commercial use of their data".
Bizz Guest Wi-Fi keeps it simple
Proximus has a solution that self-employed people and small firms can use to offer free Wi-Fi simply: Bizz Guest Wifi. The solution is activated automatically if you have a Bizz Office or a Bizz All-in package. "We have deliberately kept the login screen very simple," Greet Ilsbroux explains. "Your guests just have to put in their mobile phone number. Then they receive a four-figure code by text that they have to enter. And then they can browse."
In accordance with the privacy laws
"With Bizz Guest Wi-Fi, as an entrepreneur you are legally covered in accordance with the GDPR rules," Greet Ilsbroux says reassuringly. "It is possible to check via a portal site which device is being used for browsing your customer Wi-Fi, how much someone is browsing and in what period."
Personalize your customer Wi-Fi
You can also personalize and adapt the login screen via the MyProximus app. For example, by including your own photo, a welcome text or an advert. The latter is certainly not a bad idea. Research by Deloitte shows that shoppers spend 20% more money when they receive buying suggestions via their smartphone.
Greet Ilsbroux has worked at Proximus for twenty-five years, as marketing manager for all fixed solutions. In her free time, she likes to follow football with her son and watch series on Netflix.